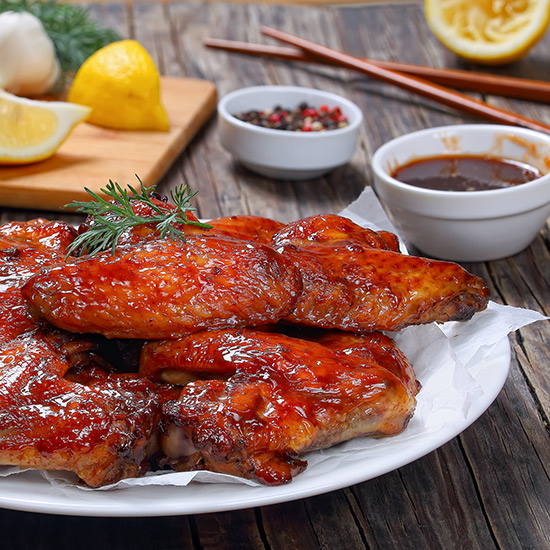 Tired of regular chicken thighs with some spices thrown on? Try something new and add a delicious ginger soy glaze on your chicken. This recipe is perfect for making at home and freezing it for your next trip.
INGREDIENTS
MARINADE
1/4 cup brown sugar
3 Tbsp soy sauce
2 cloves garlic
1 Tbsp fresh ginger, grated
Cracked pepper
1 Tbsp cooking oil
CHICKEN
8 boneless, skinless chicken thighs
1/2 Tbsp cooking oil
INSTRUCTIONS
Mince the garlic and grate the ginger using a fine holed cheese grater or box grater. In a small bowl stir together the brown sugar, soy sauce, garlic, ginger, some cracked pepper, and cooking oil. Place the chicken thighs in a shallow dish or a gallon size zip lock bag. Pour the marinade over the chicken and turn to coat. Cover the chicken and marinate for at least 30 minutes or up to a day (refrigerated).
When ready to cook the chicken, heat a large skillet over medium heat. Once hot, add 1/2 Tbsp cooking oil to coat the bottom of the skillet. Add half of the chicken pieces and let cook until well browned on each side and cooked through. Remove the cooked chicken to a clean plate, then repeat with the second batch.
Once all the chicken has been removed from the skillet, pour the leftover marinade into the skillet and allow it to come up to a boil. Whisk the marinade as it boils to dissolve any browned bits from the skillet. Let it continue to boil until it reduces to a thick glaze. Turn the heat off, add the cooked chicken back to the skillet, and dredge it in the thick glaze.
ADDITIONAL TIPS
If desired, add 2 green onions and 1 tsp of sesame seeds to garnish.