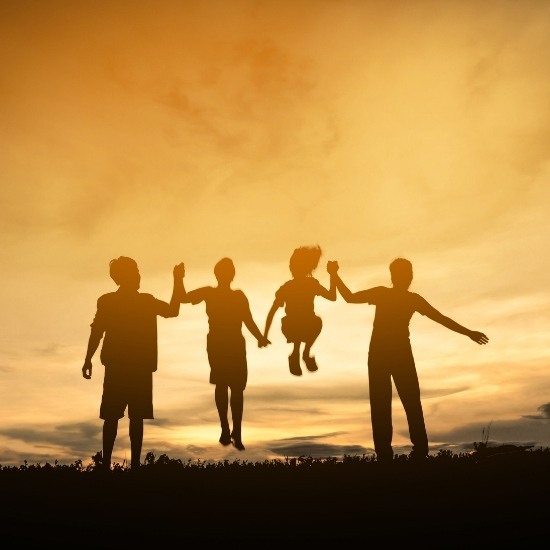 You deserve some family time! In the month of July, there are various in-person and online events taking place that will let you and the whole family have some fun in a safe manner! From learning about dinosaurs to partaking in scavenger hunts, you're July will be full of quality family time.
Dinosaurs Uncovered (Assiniboine Park Zoo)
Dates: June 29 to August 31
Dinosaurs Uncovered, an exciting and interactive new dinosaur experience will open for a limited time only this summer at the Zoo.
You will experience seventeen life-size, animatronic dinosaurs along a forested trail and museum-quality skeletons, fossils, and artifacts. During this amazing adventure, you and your little ones will dig deep and learn about the latest archaeological discoveries, emerging technology and science, and evolutionary connections between distant dinosaur species and their modern-day relatives.
Dinosaurs Uncovered will feature dinosaurs from the Triassic, Jurassic, and Cretaceous periods including the fearsome Tyrannosaurus Rex, massive Omeisaurus, and small but mighty Velociraptor, plus more recently discovered species like the feathered Dakotaraptor.
Dome @ Home (Virtual)
Dates: July 1 to August 5 (every Thursday)
The Manitoba Museum presents DOME@HOME, a weekly series of free virtual programming inviting Manitobans to explore the universe.
Join Planetarium Astronomer Scott Young every Thursday as you identify constellations and planets in the real sky, discover upcoming celestial events, and look at trending space science and astronomy news.
Great Transconian Canada Day Scavenger Hunt (Winnipeg)
Date: June 28 to July 5
Calling all Transconians, be you snowbirds, rink rats, puck bunnies, or hosers, Transcona Biz is inviting all Canucks to get off their chesterfields and go 'oat and about this Canada Day!
Grab some clean gitch, down a double-double and give'er for the Great Transconian Canada Day Scavenger Hunt! Walk, bike, or drive (just don't get a booter!) around downtown Transcona on your quest to find answers hidden better than salami on the shoulder at a social. Teams that answer all questions correctly will be entered into a draw to win prizes, including gift cards to local businesses!
Official questions and the answer submission form will be available online starting Monday, June 28th, 2021, here on their website!
Winnipeg Fringe Theatre Festival (Virtual)
Dates: July 12 to 17
The Winnipeg Fringe Theatre Festival is North America's second-largest Fringe and is presented by the Royal Manitoba Theatre Centre, the only regional theatre in the country to produce a Fringe Festival. Offering live theatre in an informal, accessible and inexpensive environment, the Fringe strives to break down traditional boundaries between audience and artist, encouraging open dialogue between theatre-goers and theatre-creators. Audiences are invited to experience the work of seasoned veterans as well as emerging artists. Local, national and international performing companies benefit from working together and learning from each other in a vibrant and exciting festival atmosphere.