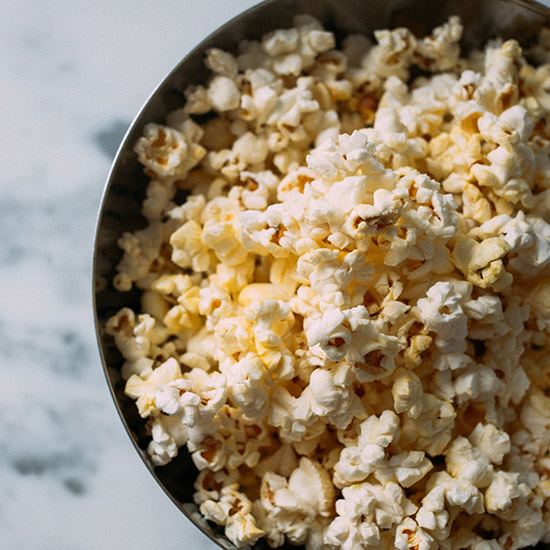 While things begin to open up in Manitoba, you still might be a little nervous about staying out in public for very long, and that's understandable! But, spending time with your family is still a must!
There are tons of things that you can do right in the comfort of your own home, but maybe, this time, you just want to put your feet up and relax. That is completely possible by trying out some great virtual tours, which are both entertaining and interesting, or even just staying cozy and watching tv.
Virtual Tours
You and the whole family can enjoy the fun, educational, and awe-striking tours of some of the best museums, theme parks, and zoos in the world in your very own home! Cuddle up together and experience culture from across the globe, or even just Canadian culture.
Discover the secrets of the Winchester Mystery House, explore the Houston Space Center, travel through time with the British Museum in London, and these are just a few museums you can tour.
Visit Legoland Florida Resort, SeaWorld Orlando, and Disney World right from your couch! You can even learn how to make Disney themed foods, so the mood is just right.
Kids love animals, but they might be getting a little bored watching the cat and dog. Check out San Diego Zoo, Monterey Bay Aquarium, or many more!
For Vitural Tours across the globe, check out this website.
For Canadian Tours, check out this website. 
Worthy Family Movies
Sometimes, the best family thing to do is just sit back with some popcorn and watch a movie. There are tons of streaming platforms and ways to rent or purchase your favourite family film. Here are some great family movies that you can all enjoy on Crave, Disney+, and Netflix!
Crave: Kids
The Karate Kid (1984, PG)
Daniel moves to a new town where he is harassed by boys adept in karate. He decides to learn karate. When Mr. Miyagi starts his training, he learns that there is more to the art form than fighting.
Jumanji (1995, PG)
When four students play with a magical video game, they are drawn to the jungle world of Jumanji, where they are trapped as their avatars. To return to the real world, they must finish the game.
How to Train your Dragon: The Hidden World (2019, PG)
All seems well on the island of Berk as Vikings and dragons live together in peace and harmony. Now a Viking leader, Hiccup finds himself increasingly attracted to Astrid, while his beloved dragon, Toothless, meets an enchanting creature who captures his eye. When the evil Grimmel launches a devious plan to wipe out all the dragons, Hiccup must unite both clans to find Caldera, a hidden land that holds the key to saving Toothless and his flying friends.
Pokémon Detective Pikachu (2019, PG)
After the demise of his father, Tim travels to Ryme city, where he runs into his father's Pokemon partner, Pikachu. They team up and try to work on the case left unfinished by Tim's father.
The Angry Birds Movie 2 (2019, PG)
Bird and Piggy Islands are under threat when Zeta, the leader of Eagle Island, wants to occupy them. Red must join forces with Leonard's team to thwart her bold schemes and save their homes.
The Secret Life of Pets 2 (2019, PG)
At a farm, Max meets the sheepdog Rooster, who tries to help him overcome his fears. Back home, Gidget loses Max's favourite toy, while Snowball tries to rescue a white tiger cub, Hu.
Spider-Man: Into the Spider-Verse (2018, PG)
After gaining superpowers from a spider bite, Miles Morales protects the city as Spider-Man. Soon, he meets alternate versions of himself and gets embroiled in an epic battle to save the multiverse.
Abominable (2019, G)
After discovering a Yeti on the roof of her apartment building, teenage Yi and her two friends embark on an epic quest to reunite the magical creature with his family. But to do so, they must stay one step ahead of a wealthy financier and a determined zoologist who want to capture the beast for their own gain.
Crave: Teens
Alpha (2018, PG-13)
Keda, the son of a tribe chief, tries to survive alone in the wilderness after his tribe leaves him. Incidentally, he finds himself in the company of an injured wolf abandoned by its pack.
Aquaman (2018, PG-13)
Half-human, half-Atlantean Arthur, is born with the ability to communicate with marine creatures. He goes on a quest to retrieve the legendary Trident of Atlan and protect the water world.
X-Men: Dark Phoenix (2019, PG-13)
The X-Men face their most formidable and powerful foe when one of their own, Jean Grey, starts to spiral out of control. During a rescue mission in outer space, Jean is nearly killed when she's hit by a mysterious cosmic force. Once she returns home, this force not only makes her infinitely more powerful but far more unstable. The X-Men must now band together to save her soul and battle aliens that want to use Grey's new abilities to rule the galaxy.
Men in Black: International (2019, PG-13)
When aliens that have the ability to shape-shift into humans arrive on Earth, Agent H joins forces with Agent M, a new recruit, to save the planet.
Alien (1979, PG-13)
The crew of a spacecraft, Nostromo, intercept a distress signal from a planet and set out to investigate it. However, to their horror, they are attacked by an alien, which later invades their ship.
Gremlins (1984, PG)
Billy's father gets him a pet from China with three very specific instructions. However, when Billy does not follow them, it unleashes a horde of monsters.
The Breakfast Club (1985, R)
Five high school students from different walks of life endure a Saturday detention under a power-hungry principal (Paul Gleason). The disparate group includes rebel John (Judd Nelson), princess Claire (Molly Ringwald), outcast Allison (Ally Sheedy), brainy Brian (Anthony Michael Hall) and Andrew (Emilio Estevez), the jock. Each has a chance to tell his or her story, making the others see them a little differently — and when the day ends, they question whether school will ever be the same.
The Meg (2018, 14+)
A group of scientists exploring the Marianas Trench encounter the largest marine predator that has ever existed – the Megalodon.
Venom (2018, 14+)
While trying to take down Carlton, the CEO of Life Foundation, Eddie, a journalist, investigates experiments of human trials. Unwittingly, he gets merged with a symbiotic alien with lethal abilities.
Disney+
Movies
Honey, I Shrunk the Kids (1989, PG)
A scientist tries his best to get his recent invention, a shrinking machine, to work. Things go awry when he accidentally shrinks his children and throws them along with the garbage.
Atlantis: The Lost Empire (2001, PG)
Milo Thatch, a young adventurer, joins hands with an intrepid group of explorers to find the mysterious lost island of Atlantis.
Peter Pan (1953, G)
Peter Pan and his friend Tinker Bell, a fairy, whisk away siblings Wendy, John and Michael to the island of Never Land, where Captain Hook seeks vengeance against Peter for cutting off his hand.
Babes in Toyland (1961, PG)
Mary Contrary (Annette) is set to marry Tom Piper (Tommy Sands) when he is kidnapped by Roderigo (Gene Sheldon) and Gonzorgo (Henry Calvin), two goons working for the evil Barnaby (Ray Bolger). Barnaby wants to marry Mary for her inheritance. Instead of killing Tom as instructed, Roderigo and Gonzorgo sell him to Gypsies, which allows Tom to rescue Mary. Soon afterward, Tom and Mary encounter the odd Toymaker (Ed Wynn), who becomes a pawn in Barnaby's new scheme.
Frozen 2 (2019, PG)
Elsa, the Snow Queen, has an extraordinary gift — the power to create ice and snow. But no matter how happy she is to be surrounded by the people of Arendelle, Elsa finds herself strangely unsettled. After hearing a mysterious voice call out to her, Elsa travels to the enchanted forests and dark seas beyond her kingdom — an adventure that soon turns into a journey of self-discovery.
Coco (2017, PG)
Miguel pursues his love for singing in spite of his family's ban on music. He stumbles into the Land of the Dead, where he learns about his great-great-grandfather, who was a legendary singer.
Aladdin (2019, PG)
Aladdin is a lovable street urchin who meets Princess Jasmine, the beautiful daughter of the sultan of Agrabah. While visiting her exotic palace, Aladdin stumbles upon a magic oil lamp that unleashes a powerful, wisecracking, larger-than-life genie. As Aladdin and the genie start to become friends, they must soon embark on a dangerous mission to stop the evil sorcerer, Jafar, from overthrowing young Jasmine's kingdom.
Dumbo (2019, PG)
Holt, a circus performer, is tasked with caring for a baby elephant with oversized ears, Dumbo. But when it is discovered that Dumbo can fly, a few wicked men try to take advantage of the situation.
The Good Dinosaur (2015, PG)
A rainstorm separates Arlo, a young Apatosaurus, from his family. While travelling through a harsh landscape, he befriends Spot, a feral child, who helps him reunite with his family.
The Jungle Book (2016, PG)
Mowgli is a boy brought up in the jungle by a pack of wolves. When Shere Khan, a tiger, threatens to kill him, a panther and a bear help him escape his clutches.
Lady and the Tramp (2019, PG)
An upper-middle-class American cocker spaniel named Lady and a street-smart, stray schnauzer called Tramp embark on many adventures.
Franchises (Disney+)
Marvel Cinematic Universe Films (PG)
You can watch all your favorite Marvel superheroes in action! From Captain America, Thor, Iron-Man, or watch them and the rest of the gang in The Avengers.
Star Wars (PG)
A long time ago science fiction was changed by the Star Wars franchise, and now you can watch them all on Disney+.
Toy Story (G)
From the adventures of trying to get home, battling enemies, to letting go of old friends and making new ones, Toy Story has it all!
Home Alone (PG)
Seriously, what is a kid to do when he's forgotten about not once, but twice! Well, take full advantage of he's newfound freedom. And making full grown robbers look like idiots.
Ice Age (PG)
Manny the mammoth, Sid the loquacious sloth, and Diego the sabre-toothed tiger are always getting into some kind of trouble. From trying to return a human baby, surviving a flood, and even discovering the underworld of dinosaurs, their adventures are guaranteed to provide hours of hilarity.
Documentaries (Disney+)
Expedition Mars: Spirit & Opportunity (2019, PG)
Expedition Mars brings to life one of the greatest sagas of the space age – the epic adventures of the Mars rovers Spirit and Opportunity. Expected to last only a few months, the mighty rovers lasted for years, climbing crater walls and surviving dust storms, frigid nights, and broken wheels. Intrepid explorers, they reinvigorated the NASA's Mars program and opened the Martian frontier.
How Dogs Got Their Shapes (2016, PG)
From ears to tails, coats to paws, every part of their bodies is uniquely structured to serve a purpose. How Dogs Got Their Shapes shines a light on a variety of canine shapes to explain how each aspect plays a pivotal role in the evolution, history, and behaviour of distinct dog breeds.
Sharks of Lost Island (2013, PG)
A team of explorers led by marine ecologist Dr. Enric Sala sets out to explore the sea and land of the remote Pitcairn Islands in the South Pacific. These mysterious islands, settled my mutineers, could provide a portal back in time to a marine ecosystem teeming with life and the tip reef predator – sharks.
Unlikely Animal Friends (2012-2015, G)
The natural world is full of amazing stories, but sometimes animals act in ways that seemingly go against all their instincts. This heart-warming series reveals the stories of unlikely duos that have struck up unusual relationships, revealing the emotional power of animals to bond with other species.
Marvel, 75 Years: From Pulp to Pop (2014, PG)
Trace Marvel's renowned story, beginning in 1939 as Timely Comics through Joe Simon and Jack Kirby emerging as key figures with the creation of Captain America. While the industry declined in the 1950s, Stan Lee and Jack Kirby revived it in 1961, with the introduction of Fantastic Four, paving the way for the modern superhero and "The Marvel Age." Featuring exclusive interviews with Lee, and Kirby's son, Neal Kirby.
The Pixar Story (2007, G)
A look at the first years of Pixar Animation Studios! from the success of Toy Story and Pixar's promotion of talented people, to the building of its East Bay campus, the company's relationship with Disney, and its remarkable initial string of eight hits. The contributions of John Lasseter, Ed Catmull and Steve Jobs are profiled.
Earth Live (2017, PG)
Jane Lynch, Phil Keoghan and wildlife expert Chris Packham host Earth Live and take viewers on a live journey around the world, focusing on some of the most spectacular wildlife on the planet. In the darkness, state-of-the-art cameras capture wildlife life and in full colour, offering us never-before-seen images usually hidden by night.
Born in China (2017, G)
Follow the stories of three animal families: a doting panda bear mother guiding her growing baby; a young golden monkey who feel displaced by his infant sister; and a mother snow leopard raising two cubs in one of the harshest environments on Earth. Featuring stunning, never-before-seen imagery, the film navigates China's terrain from the frigid mountains to the heart of the bamboo forest.
Elephant (2020, G)
African elephant Shani and her spirited son Homo set out on an epic journey with their herd, travelling hundreds of miles across the cast Kalahari Desert from the Okavango delta to the Zambezi River. Led by their great matriarch, Gaia, the family faces brutal heat, dwindling resources and persistent predators, as they follow in the footsteps of their ancestors on the quest to reach paradise.
Netflix
Space Jam (1996, PG)
After Michael Jordan's retirement, he is abducted by Bugs Bunny from the Looney Tunes group and is asked to play a match to defeat the Nerdlucks, a criminal alien group led by Mister Swackhammer.
Harry Potter (last four movies only)
Hey, if you have the first four Harry Potter movies, but not the second half of the franchise, then this is a great deal!
Lord of the Rings Franchise (PG)
A young hobbit, Frodo, who has found the One Ring that belongs to the Dark Lord Sauron, begins his journey with eight companions to Mount Doom, the only place where it can be destroyed.
Back to the Future Franchise (PG)
Marty travels back in time using an eccentric scientist's time machine. However, he must make his high-school-aged parents fall in love in order to return to the present.
Indiana Jones Franchise (PG)
Indiana Jones sets out in search of a biblical artifact called the Ark of the Covenant, which is coveted by many people. In his quest, he must face opposition from the Nazis.
Madagascar (2005, PG)
When the ship they're on capsizes, a lion, zebra, giraffe and hippo from a zoo become stranded on Madagascar, an island populated by oddballs.
A Dog's Purpose (2017, PG)
A dog goes through four lifetimes with different owners through various time periods. During this journey, he steadily understands his real purpose.
Boss Baby (2017, PG)
Seven-year-old Tim gets jealous when his parents give all their attention to his little brother. Tim soon learns that the baby can talk and the two teams up to foil the plans of the CEO of Puppy Co.
Ghostbusters (1984, PG)
When Peter Venkman, Raymond Stantz and Egon Spengler lose their jobs as parapsychologists, they start an establishment called Ghostbusters to fight the evil ghosts lurking in New York City.
The Incredibles 2 (2018, PG)
Entrusted with a task to restore public faith in superheroes, Helen sets off on a mission to catch a supervillain, while Bob faces the challenges of stay-at-home parenting.
Jumanji: Welcome to the Jungle (2017, PG-13)
When four students play with a magical video game, they are drawn to the jungle world of Jumanji, where they are trapped as their avatars. To return to the real world, they must finish the game.
Ralph Breaks the Internet: Wreck-It Ralph 2 (2018, PG)
Ralph and his best friend, Vanellope, face various challenges as they visit the uncharted land of the Internet through a Wi-Fi router at the arcade to save the game, Sugar Rush.