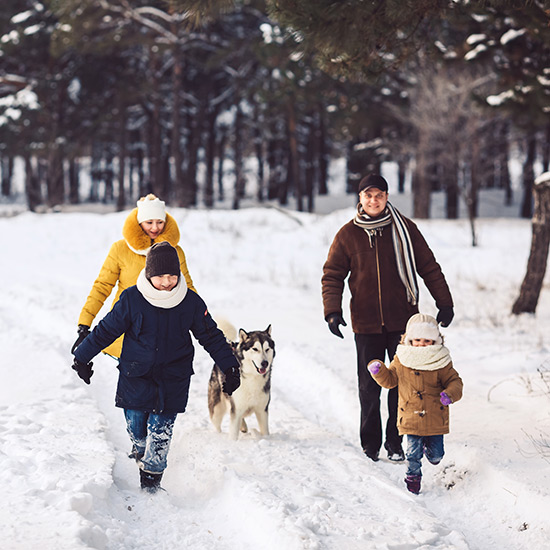 Everyone knows that family time is important – especially when you are away from home for long periods of time. This November there are tons of events and activities for you and your family to enjoy and make lasting memories.
Date: November 8 & 17
Location: Manitoba Theatre for Young People, Winnipeg
Grab your whole family and enjoy this delightful play, Tiny Treasures. Recommended for children 8 and above.
Thirteen-year-old James is caring for his unwell mother while helping to raise his younger sister. When a school trip comes up, James has to choose between caring for his family or what it would be like to care for himself for a change.
Tiny Treasures is the result of consultation and creative workshops with young carers in the UK and their experiences through a partnership between Inspired Youth Project and Theatre Hullabaloo.
Date: November 16
Location: Downtown Winnipeg, Winnipeg
Enjoy a family-friendly evening of fun and entertainment on Saturday, Nov 16 at the Winnipeg Santa Claus Parade. The parade starts on Portage Avenue at Young Street at 5:00 PM
Join the fun as local organizations host activities and events along the parade route!
Date: November 23, 24 & December 1
Location: FortWhyte Alive, Winnipeg
Suzan Kiernicki Photography and Heather Woods Photography will be on hand to take a winter portrait of your family in the forest. Sit and chat for a minute or two and let your little one share their wishlist with our old friend, Mr. Claus.
Date: November 29 to January 4
Location: Red River Exhibition Park, Winnipeg
Canad Inns Winter Wonderland is Manitoba's largest drive-thru light show and provides a brilliant presentation of over one million lights in 26 different theme areas.
Date: November 30 to January 5
Location: Assiniboine Park & Zoo, Winnipeg
Zoo Lights Festival presented by Red River Co-op will feature thousands of light installations to bring to life a magically illuminated fictional Manitoban winter town: Polar Town. More than just lights, the Zoo Lights Festival presented by Red River Co-op will feature interactive experiences, entertainment, a Third + Bird market, and great food.