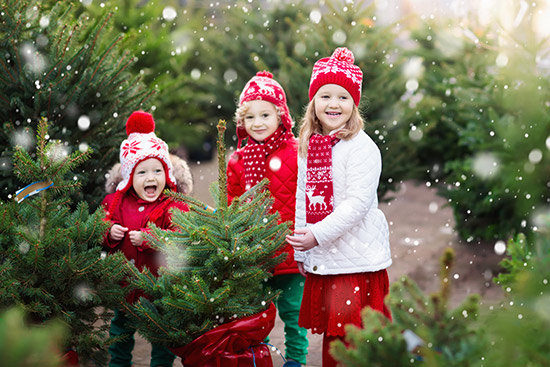 Family time is important. As drivers, we need to make the most of our home time. Here are a few things you and your family might enjoy.
The Anglers of Manitoba are inviting families to bundle up, grab their fishing lines, and head out on to the ice for the annual Kids Fishing For A Cure Ice Fishing Derby, being held on Sunday, January 8th at the Selkirk Float Base located just north of the City of Selkirk.
It's a fun family event with over $35,000 in prizes and giveaways, and all of the proceeds go to help local kids and families in need. January 7, 2018
Discover the fascinating world of warblers. The warblers are a group of small colourful birds that grace our forest with their melodic songs. During this workshop, our Resident Naturalist, Paula Grieef, will help you identify and recognize these birds by sight and by sounds.
Astronomy Night – Exploring the Night sky
Find out what 2018 will bring us in terms of astronomical events. Learn when to expect eclipses, meteor showers planetary alignments and other celestial events. The first half of this event takes place in the comfort of our 120-seat theatre and is be followed by an observation session from the rooftop if we have clear sky.
The Big Fun Festival is an annual, five day music festival showcasing multiple genres of music in several venues in downtown Winnipeg every January.   Using Winnipeg's prairie winter as the backdrop, the festival showcases the best of Manitoba's current and upcoming artists as well as some hand picked acts from across Canada.
The annual Winter Carnival is an opportunity for the community to get out and enjoy winter, and is also a fantastic time to visit Altona. Take part in a day filled with family fun and activities for all ages. Put on your parka and your winter boots, and take in the cardboard toboggan competition – there are prizes for the fastest, most creative, and longest distance. There are also horse drawn sleigh rides, a hot dog roast, and fun events for kids and adults alike. Take part in the candy scramble, or a game of hockey on the Buffalo Creek Nature Pond.
Alive Adventure: Full Moon Backwoods Snowshoe & Bonfire 
The return of Alive Adventure! Strap on the snowshoes for this hike-by-headlamp and the light of the moon as we search for animal tracks and owls. We'll end the night with a bonfire and hot chocolate in the north forest. All experience levels welcome. Snowshoes will be provided, but feel free to bring your own.
Assiniboine Park Zoo Weekend Keeper Talks 
Learn about our animals from the people who know them best! Every month we will feature a different Zoo animal. Weekend keepers talks are offered on Saturdays and Sundays at 11:00 AM and 2:00 PM.
Downtown Indoor Farmers' Market 
The Downtown Winnipeg BIZ's popular Farmers' Market offers fresh & local vegetables and fruits, baking, preserves, meat, fish, cheese,  crafts, jewelry, and other food and artisan items.