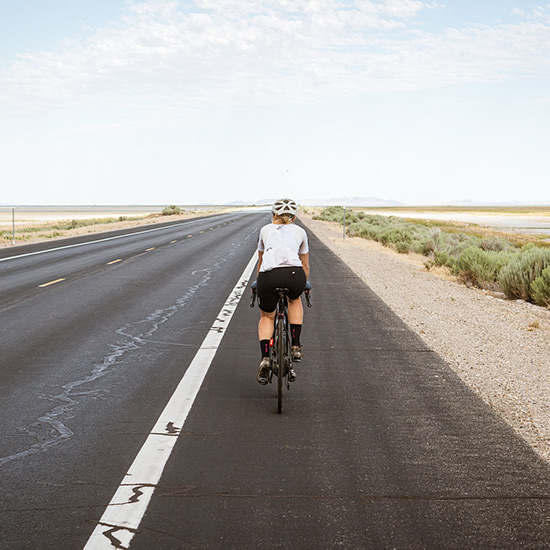 Between your busy schedule, being stressed out, and long hours of driving, it can be easy to push aside exercising. Telling yourself "I'll do it tomorrow" or "I'm too tired, stressed, or not in the mood for a workout" are common excuses that everybody, not just truck drivers, says.
It's no secret that trucking is an unhealthy lifestyle. You can spend hours upon hours of inactivity. It's part of the job. While you can't change the number of hours you spend behind the wheel, you can change how you take care of yourself, mentally and physically.
Exercise is good for the body and the mind. It helps control your weight, reduces your risk of heart diseases, manages your blood sugar and insulin levels, strengthens your bones and muscle, reduces your risk of some cancers, and altogether increases your chances of living longer.
On the mental side of it, regular exercise improves your mental health and mood, reduces stress, helps keep your thinking, learning, and judgement skills sharp as you age, improves your sleep, increases your energy levels, and increases self-esteem and self-confidence.
Folding Bike
With cramped space in the truck, you probably weren't expecting to see biking on this list. But, with a folding bike and some dedication, you can incorporate biking into your trucking lifestyle with ease.
These full-size lifesavers are easy to store, and there are no major differences (besides the obvious feature of folding down). At the end of the day, pull out this bad boy to start your exercise journey.
Here are some great tips for beginner bikers.
Walking
You might not realize it, but walking is a great form of exercise, and it's super easy! A brisk 30-minute walk can do wonders for your mental health and your waistline. It burns fat, strengthens your bones, improves your endurance, protects your heart, improves your mood, and raises your cognitive abilities.
Here are some tips on walking for exercise.
Running
If walking sounds too boring for you, try incorporating running into your schedule. Running is a great way to burn off some pounds and is the most efficient way to achieve aerobic fitness. While the act of running will take some dedication, getting started is simple. All you need is a good pair of running shoes, proper outerwear, and your own two feet.
A good technique to start with is the run/walk method. Start with one minute of running and one minute of walking. This is a great way to build endurance with less stress on the joints and a manageable intensity level. As you get more comfortable, try increasing the running intervals.
Here are some tips on running for beginners.
Kettlebell Workouts
There are a number of reasons to add a kettlebell to your on-the-road gear. They are easy to store, versatile workout options, and it's easy to get started.
Kettlebell workouts target the core, arms, legs, glutes, and back and improve your flexibility, balance, and strength.
Here is a great video of a kettlebell workout.

Jump Rope
Not only is jumping rope a great way to burn calories, but it is also super fun!
Incorporating jumping rope into your workout is something your body is dying for. It burns calories, improves coordination, improves heart health, and strengthens bone density.
Below is a great video for working out with a jump rope.

Bonus: Resistance Band
Whether you want to work on your legs, glutes, arms, abs, back, chest, or shoulders, improve your balance, strengthen muscles, help prevent injuries and challenge yourself, increasingly resistance bands will do the trick.
They're easy to store, inexpensive, and come in multiple tension levels. For some great resistance bands exercises, visit this website.