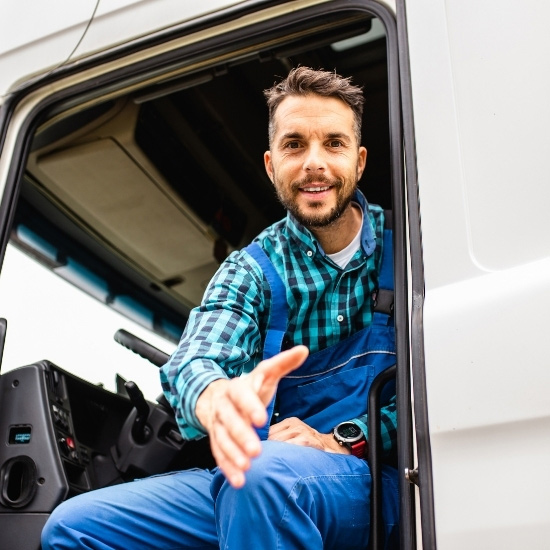 Have you been debating about starting your trucking career? There are many reasons to hit the open road and embrace the variety of benefits that comes with the job, but with new opportunities comes a certain amount of worry if this is a good fit for you and your family. And that's totally normal!
Today, we'll dive into the reasons why getting your CDL and pursuing a fulfilling driving career is worth the time. If you need more info, check out our blog, Thinking of Becoming a Truck Driver? Here are some Things to Keep in Mind to see if the trucking industry is right for you.
Job Security
If someone is going to train for a career, you definitely deserve to have a stable job that you can depend on. The truth is, there are a lot of trucks out there and not enough drivers. The simple reasoning being that not everyone can handle the trucking lifestyle. But that works out well for you.
The Pay Can be Great
After you have gained your CDL, you can quickly have a career that brings home the big bacon. First-year drivers can make $45,000 to 55,000 a year, depending on what company you sign on with.
Not to brag, but here at Len Dubois Trucking, company driver can make up to $0.45 per mile starting base mileage rate, the more experienced, the more we pay! Plus, we have a lot of perks like:
$0.03 per mile for drivers who run 10,500 plus miles per month.
$0.03 Premium Mileage rate for all miles run on all LTL loads with two or more pick and drops. This includes Northbound and Southbound lanes. (excluding multi-stop).
$0.01 addition paid for all U.S. miles run.
$25.00 per stop on regular freight picks and drops – we pay all stops, first and last included.
$10.00 per Border crossings paid.
$200.00 per statutory holiday paid over & above your wage.
$75.00 per month paid for your cell phone expense.
Truck idling incentives.
Earn even more with the Recruiting Incentive Program.
Mileage Premium & $40 Drop Premium on Multi-stop loads – paid per mile and drop.
$25.00 per hour paid for waiting and detention pay with the approval of the operations department
$100.00 layover pay for single drivers; $140.00 for teams.
Our drivers end up averaging over $0.50 per mile once all the compensation is considered!
The Love of Driving and Travel Combined
Obviously, if you become a truck driver, there will be a lot of driving and travel involved. You can experience entirely different environments, meet new people, and see cool things all over North America.
A Job with Freedom
If you have an independent personality, then driving would be a perfect fit. When you're out on the road, you're boss. No bosses looking over your shoulder, no annoying coworkers who are more of a headache than a helpful delight, take a break when it suits your schedule; you're in charge.
Variety is Guaranteed
Can't stand those 9 to 5 jobs, where each day is the same as you sit at a desk? When you're a truck driver, no two days are the same. Each day, you'll be in a different city, state, province, or even country. You'll interact with a variety of people while seeing different things.
Advance your Career
Once you've been driving for some years and have gained experience, there are tons of options for you to advance your truck driving career. With niche trucking industry such as tanker work, heavy haul, oversized loads, auto haulers, and other kinds of loads, you can stay in the industry you love while advancing up the ranks.
If you want to share the knowledge you have gained, you can become a trainer or instructor with a trucking company or truck driving school.
Or connect with your entrepreneurial side and consider becoming an owner-operator.
Become Part of our Family
At Len Dubois Trucking, we're always looking to expand our trucking family. If you're new to the game, we'd love to show you the ropes and help you build your new-found career.
We are a driver-first company and take pride in knowing we have designed a professional atmosphere where our team's safety is our top priority. We all work together for safety and customer satisfaction from our drivers, dispatch, operations, and maintenance departments.
Ask John About the $1000 Sign-On Bonus for Company Drivers and $2000 Sign-On Bonus for Owner Operator's
Must have 2 years OTR experience
Must be able to cross the U.S border
80% U.S miles
Must have a positive attitude about safety & compliance
Let's have a conversation and see if we're a good fit for you! Call John, Safety Manager/Driver Recruiter, 1-888-590-2760 Ext 309 today.
If you'd prefer, John can contact you. Fill out the form below.