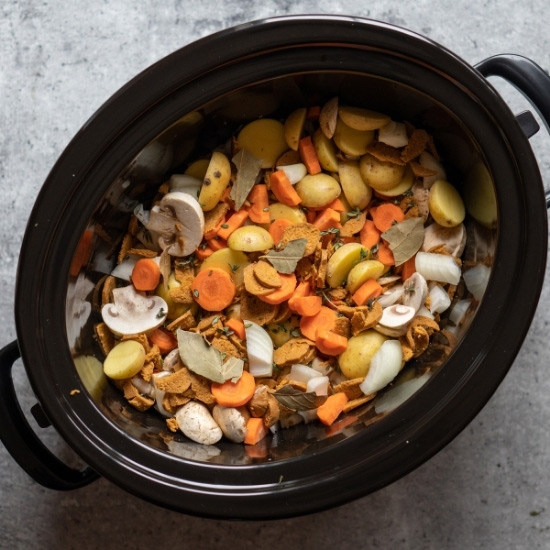 Skip the fast food and truck stop grub! Not only are those options unhealthy, but also you can quickly get sick of those greasy, boring meals. Not to mention how expensive it is. You may not realize it, but if you sit down and add up all the money you are spending on truck-stop food, you'll see that a big chunk of your budget goes into purchasing these meals. But, with some planning, you can not only enjoy delicious, healthier food but also save your hard-earned cash.
All drivers are different, have different needs and use a variety of tools to get through the day. We've compiled a list based on what our drivers are using in the hopes that we'll spark some new ideas for you.
Treat yourself to home-cooked meals prepared and made right in the comfort of your truck. With this list of must-have cooking equipment that every truck driver should pack along for the road, you can have your favourite, flavorful dishes.
Crock-Pot
Cooking with these babies is a lifesaver! Before you start your workday, throw your ingredients into the pot and then turn on the crockpot. That's it! By the end of your tiring day, you have a home-cooked meal waiting for you.
You can purchase your ingredients from a local supermarket or prep them at home ahead of time for easier cleanup.
For options on crockpots, follow this link.
Electric Skillet
If you are looking for a device that can cook like a stovetop, an electric skillet with a lid is just the thing you need. You can cook meat, quesadillas, stir fry, and much more!
For options on electric skillets, follow this link.
Microwave
This one is probably the most obvious, but it needs to be said. If you hate cooking while on the road, you can still enjoy a delicious meal.
Prep, cook, and freeze meals at home and simply heat them up with your microwave in the truck. There are even some meals you can make from scratch using a microwave.
For options on microwaves, follow this link.
One Cup Coffee Maker
Are you tired of gross tasting, sad excuse of "coffee" you've been getting from truck stops? Not only are they overpriced (especially considering how awful they taste), but they also never seem to be strong enough for your liking.
Purchasing a one-cup coffee maker gives you the opportunity to have your coffee just the way you like it and save a lot of money.
For options on one cup coffee makers, follow this link.
Portable Grill
Are you dying for some good BBQ? You don't have to wait till you're back at home to enjoy grilling up some grub. By purchasing a portable grill, you can fulfil your craving for BBQ meats whenever and wherever you want!
Many drivers carry portable camping grills in their jump boxes and fire up these bad boys in truck stops and rest area parking lots across the country.
For options on portable grills, follow this link.