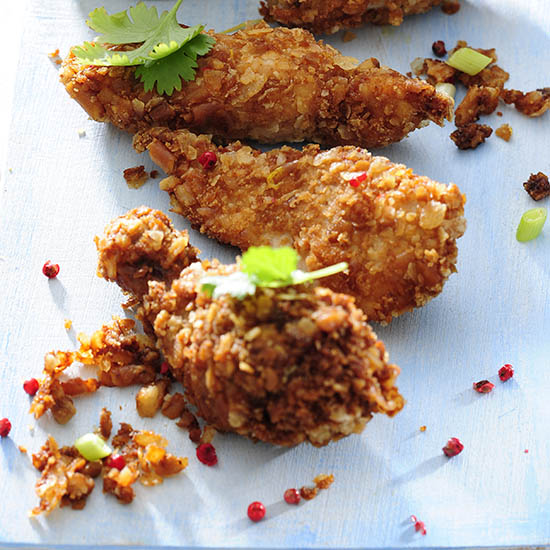 Get ready for fall cooking by picking yourself up a toaster oven. With a toaster oven, you can cook just about anything you could in a home oven, like these Cornflake Chicken Tenders. Ready in about 30 minutes, including the prep, you'll be able to shut down for the night and quickly whip together a nice home cooked meal!
INGREDIENTS
1 chicken breast, cut into strips
2 tbsp. plain Greek yogurt
.5 tbsp. lemon pepper seasoning
1 c. finely crushed corn flakes
2 tbsp. grated Parmesan
1 tbsp. olive oil
DIRECTIONS
Preheat toaster oven to 450°F.
Stir together Greek yogurt and lemon pepper seasoning. Toss in chicken tenders until coated.
Stir together crushed cornflakes, Parmesan, and olive oil. Coat each tender in crumb mixture and place on foil covered baking sheet.
Bake until cooked through, 12 to 15 minutes.
Get more great recipes ideas for truckers with Len Dubois Trucking.