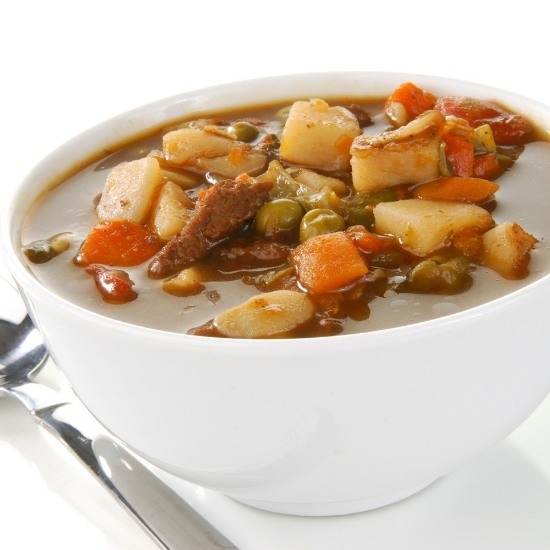 Since it's Fall, why don't you enjoy a nice bowl of soup! This perfect Steakhouse Soup recipe will warm your bones with delightful flavours and is super easy to make! You can cook it at home, freeze it and bring it with you, or cook it right from your truck. Now, that sounds like the perfect steakhouse soup recipe!
INGREDIENTS
1 carton (32 ounces) beef broth
1-1/2 pounds red potatoes, cubed
1-1/2 pounds beef stew meat, cut into 1/2-inch pieces
1 package (16 ounces) frozen vegetables of your choice, thawed
2 cups water
1 medium onion, chopped
1 cup steak sauce
2 tablespoons minced fresh parsley or 2 teaspoons dried parsley flakes
1 tablespoon chili powder
1 teaspoon ground cumin
1/4 teaspoon cayenne pepper
DIRECTIONS
Combine all ingredients in a 5- or 6-qt. slow cooker. Cook and cover on low for 8-10 hours or until steak and potatoes are tender.
TIPS
Freezing: Freeze cooled soup in freezer containers. To use, partially thaw in refrigerator overnight. Heat through in a saucepan, stirring occasionally; add water if necessary.
Cook it on the road: this is a great recipe that you can cook fresh on the road.