As a truck driver your options for a regular exercise routine are limited. Not only because you don't have the room to carry around a lot of equipment, but because your schedules are time sensitive and demanding. It's easy for an outside observer to say that there is enough time in the day for drivers to exercise, but those people may sing a different tune if there were actually in the truck with you.
Now, it may not be possible for you to participate in regular daily exercise, you know other than unloading that trailer, but it is possible for you to make an effort. If you are sitting there saying that there is never enough time in your day to fit in any exercise remember when you're State side you are required to take a 30 minute break.
Running is a great cardio excise that can you can easily fit into your day and it's an exercise that can be done in as little as twenty minutes. Running is something that you'll want to ease into. No one expects you to just jump out of the truck and run for twenty minutes. So here's a guide to Running for Beginners. Try to get out four to five times a week.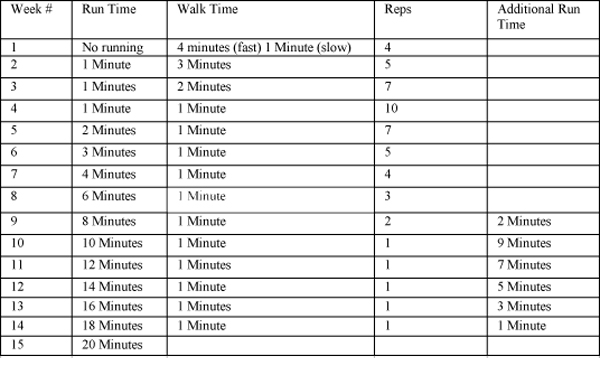 So this is a 15-week plan to get you into shape and into running. You may need to take more than the 15 weeks to complete the cycle and that is okay. When starting an exercise routine it is important not to over do it. The last thing you want to do is injure yourself.
Humans are creates of habit. You are either in the habit of exercising or not. Always try to do some exercise on a weekly basis. Even if it's not your planned amount don't give up on it.
Len Dubois Trucking is proud of the drivers and staff we have recruited. To find out more about us check out our Drivers Testimonials, Drivers and Owner Operator pages. See us in action and join us on Facebook, Twitter and YouTube.