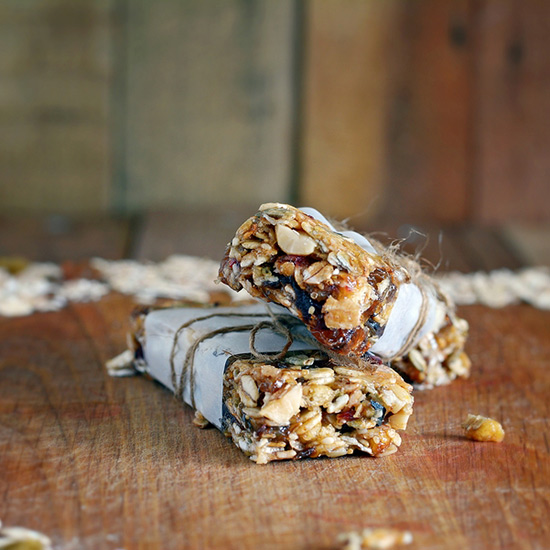 Oatmeal bars are a wonderful breakfast or snack. They're quick and easy to make at home, about 15 minutes, then take with you in the truck. They're far better than a candy bar if you have a bit of a sweet tooth.
Ingredients:
½ cup unsweetened peanut butter
¼ cup honey
¼ cup coconut oil
1 cup oats
⅓ cup dried blueberries
⅓ cup toasted pepitas
⅓ cup unsweetened, dried coconut
pinch of salt
Directions:
Melt together peanut butter, honey and coconut oil.
Remove from heat and add in oats.
Add in remaining ingredients and mix well.
Press into 8×8-inch pan lined with parchment paper.
Chill for 2 hours then cut into bars.
Store in the refrigerator for days. I like to eat these chilled better at room temperature.
Store them in your fridge in your truck and enjoy!