Can Truckers Earn Extra Income?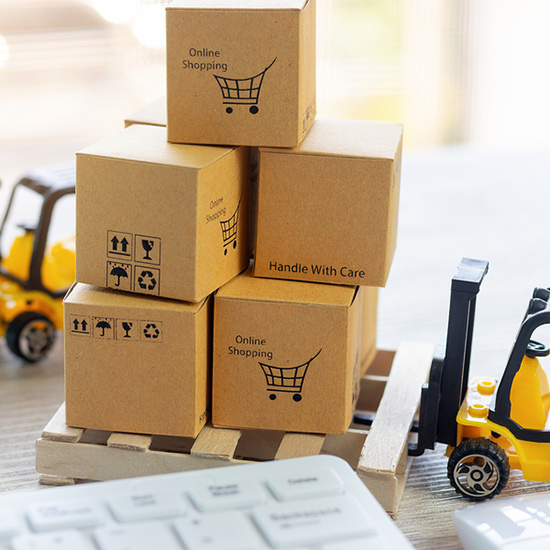 Drivers don't have a lot of downtime, but some drivers use the little bit of downtime to work on side gigs and earn a passive income on the side.
Trucking is an interesting industry as it attracts people from other careers. We've had drivers with backgrounds in engineering, accounting, aviation, IT and others. That means that there are plenty of drivers who have other skills and choose trucking. We've seen drivers with side hustles in accounting, marketing, food services, and more. We've seen drivers who turn their part-time gig into full-time businesses.
While adding work to your day isn't appealing to everyone, drivers who work on a passion outside of trucking find it fulfilling. Downtime and slow times in trucking never bother them – they always have something to work on. Plus, they're making some extra cash, which is always nice.
The drivers with the best results often have two things in common:
They have a spouse who works on the second gig with them. Often the spouse has a fulltime job and it's a side hustle for them too.
They are passionate about their side gig.
These drivers don't need a side biz, they just really love whatever it is that they do. We've come up with a few side gig ideas if you are looking into starting something on the side.
Blog/Online Publishing
If you're a driver with a side gig, you need be able to work on it from anywhere and the schedule must be flexible. A blog or online publication about a topic you're passionate about fits the bill pretty well.
Online content publishers need to be disciplined and publish content on time and regularly. Almost any hobby or topic of interest can be a niche. Stick to that niche and write, make videos, and/or publish podcasts.
There are several options for monetizing a website once you've generated a fair-sized audience. The most common is display advertising from networks such as Google AdSense. If your niche has items of interest on Amazon, you can place ads for those products and earn commissions through their affiliate program. You can solicit for advertisers if your site serves a geographic area. Selling memberships for additional and special content can generate regular revenue, so long as you can generate enough interesting content.
Many truck drivers have turned their everyday trucking life into YouTube channels. Trucking is something you know about and leveraging that knowledge and experience make sense.
Ebook or Online Course
Do you have expert experience in another field? Writing an ebook or creating an online course is a great passive income. You need to do a lot of work to create it. It's no simple task. And it must be of great quality. Promoting it and selling it once it's made doesn't take a lot of time.
Online services such as Teachable and Udemy help to distribute online courses.
Fiverr
Sticking with skills outside of trucking that you or your spouse has – Fiverr. It's a marketplace for freelancers. The nice thing about being a part-time freelancer is that you get to make your own schedule. This is great if you have computer or administration skills. Small businesses often need one-off projects completed. While you're not going to charge full professional rates, it's good for a nice little part-time income using skills you have.
Trucking is a full-time career, and a lifestyle, which can make it difficult to spend time on a side business. When we speak with drivers who work on a side gig it's usually not about the money. The extra cash is nice and all. They, and often there spouse, work on it because they love it.
Also, check out Carving Your Path as a Trucking Spouse Entrepreneur