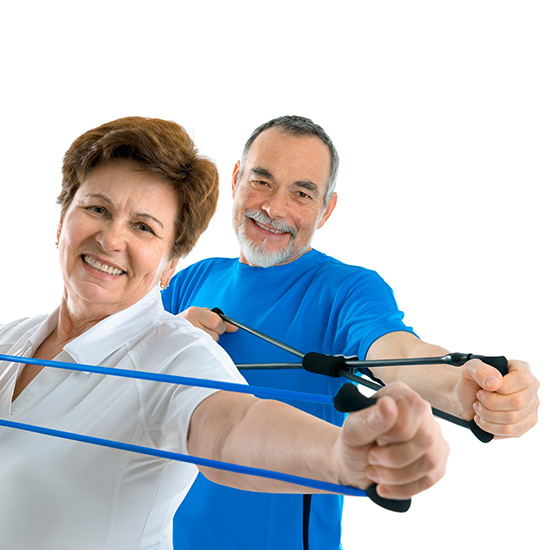 Making time for regular excise is an important part of life yet not everyone does it. The most common excuse used to avoid exercise is a lack of time. But, it's just an excuse, even for you busy truck drivers. Like everything else in your life, you just need to adjust, to find something that works for you.
Resistance bands are perfect for truckers. This portable exercise equipment is small, light weight and easily fits into the truck cubby or your go bag. They work great in tight spaces and come in a range of resistance levels so that you can challenge yourself as your fitness level increases.
Where to Start
Our friend Paul over at Rigor Fitness has put together an extensive article complete with 49 Resistance Band Exercises. This article covers everything from tips and advice, videos showing each of the exercises and daily routines that you can get started with. If you are ready to start making exercise a part of your regular, daily routine, check out Ultimate Resistance Band Exercises Guide: 49 Ways To Boost Your Fitness
If you're just getting started with a fitness routine, remember to take it slow and consult with your doctor if you have any health concerns. The point of exercise is to increase your fitness and health levels, which can't be rushed. To reduce the risk of injury, and therefore potentially giving up on your new exercise regime, take it slow. Start with light resistance bands and work your way up. You'll know when it is time to adjust the resistance when the workout becomes too easy.
Source: Rigor Fitness