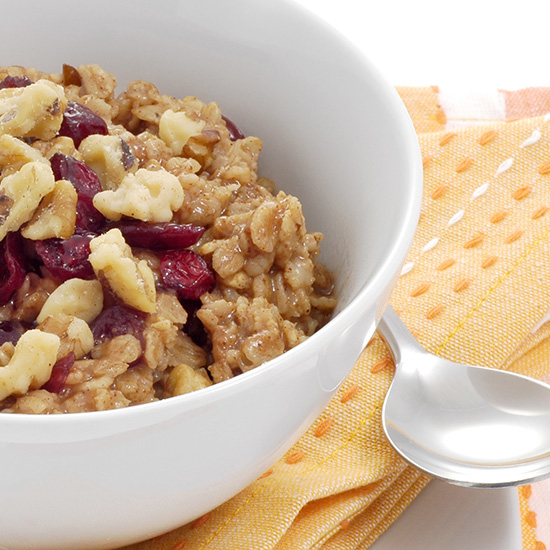 Move over pumpkin spice, 'tis the season for Gingerbread. Spice up your morning oatmeal with this great recipe that will have you singing carols all year round.
INGREDIENTS
4 cups water
1 cup steel cut oats
1 1/2 tbsp. ground cinnamon
1/4 tsp. ground coriander
1 tsp. ground cloves
1/4 tsp. ground ginger
1/4 tsp. ground allspice
1/8 tsp. ground nutmeg
1/4 tsp. ground cardamom
maple syrup to taste
DIRECTIONS
Cook the oats to package directions but include the spices when you add the oats to the water.
When finished cooking, add maple syrup to taste.
Additional Cooking Tips
You can freeze premade oatmeal, so if you're making this at home, you can pack it up and freeze it before taking it into the truck.
If you prefer a more subtle taste, make a double batch, but only increase the amount of water and oats you use (keep the spice units the same as above).
Eat well while you're over the road. Check out more Trucker Friendly Recipes!