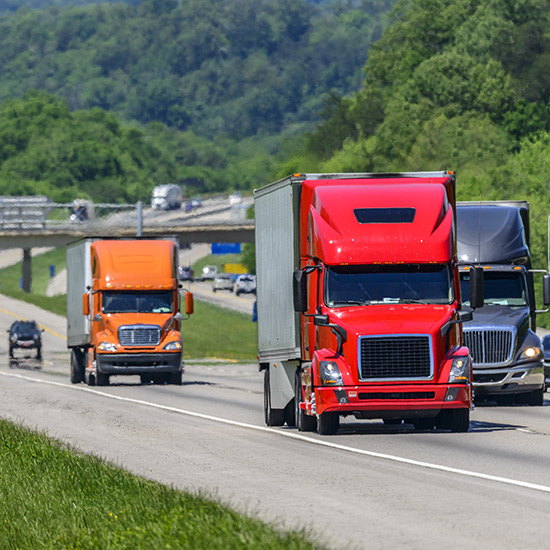 The Commercial Vehicle Safety Alliance's (CVSA) International Roadcheck will take place June 5-7, 2018. Over that 72-hour period, commercial motor vehicle inspectors in jurisdictions throughout North America will conduct inspections of commercial motor vehicles and drivers. This year's focus is on hours-of-service compliance.
Roadcheck 2018 Focusing on HOS
"The top reason drivers were placed out of service during 2017 International Roadcheck was for hours-of-service violations," said CVSA President Capt. Christopher Turner of the Kansas Highway Patrol. "Thirty-two percent of drivers who were placed out of service during last year's three-day International Roadcheck were removed from our roadways due to violations related to hours-of-service regulations. It's definitely an area we need to call attention to this year."
"Although the electronic logging device (ELD) rule that went into effect on Dec. 18, 2017, does not change any of the underlying hours-of-service rules or exceptions, the ELD mandate placed a spotlight on hours-of-service compliance," said Capt. Turner. "We thought this year would be a perfect opportunity to focus on the importance of the hours-of-service regulations."
It's a Full Level I Inspection
More than your logs will be checked during the International Roadcheck campaign. During International Roadcheck, inspectors will primarily conduct the North American Standard Level I Inspection, a 37-step procedure that includes an examination of both driver operating requirements and vehicle mechanical fitness.
The vehicle inspection includes checking brake systems, cargo securement, coupling devices, driveline/driveshaft components, exhaust systems, frames, fuel systems, lighting devices, steering mechanisms, suspensions, tires, van and open-top trailer bodies, wheels, rims and hubs, and windshield wipers.
We have a long list of articles to help you make sure your equipment is in top working order for all parts of the inspection:
Drivers are asked to provide their operating credentials and hours-of-service documentation and will be checked for seat belt usage. Inspectors will also be attentive to apparent alcohol and/or drug impairment.
Safety and Compliance go Hand in Hand
At Len Dubois, trucking, safety, and compliance go hand in hand. We run a tight ship and we expect our drivers to do the same. The introduction of e-Logs has brought new safety measures to the roadways but safety and compliance rules and regulations go beyond Hours of Service. Operation Safe Driver Week starts on Sunday and chances are you are going to get pulled in for a CVSA inspection.
Being pulled in for an inspection is nothing to fear. In fact, it is welcomed stamp of approval that lets us know we are all doing our part to keep the roadways as safe as possible. As a professional truck driver, you are expected to be safe and compliant at all times. Every violation, a warning or a ticket, is a big deal because every violation is avoidable. With proper trip planning, attention to detail, record keeping and vehicle inspections you can be assured that you are traveling down the road safely. The goal is to be perfect. The expectation is no violations – at all.
Source: CSVA 2018 Roadcheck