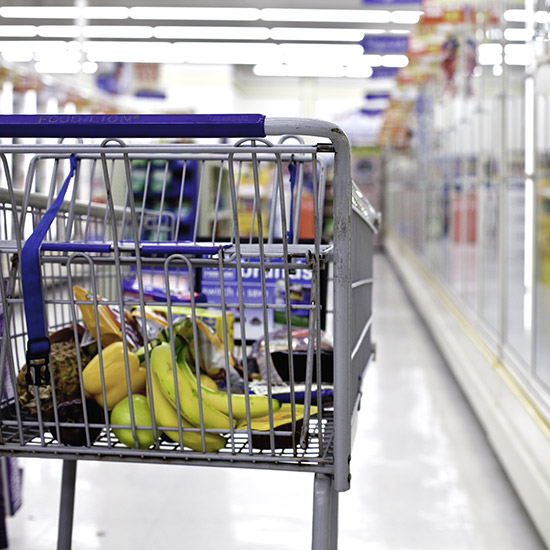 We have shared many recipes over the years to help drivers prepare wonderful, not always healthy, home cooked meals in the truck to help them find the balance in their diet. What it really boils down to is having the right appliances in the truck to cook your meals and the time to prep meals, which can often be done at home.
Of course, prepping and cooking aren't always an option, life is busy and sometimes when you're in you just need time to rest and relax with the family. This may lead to a more expensive and unhealthy trip down the road, but it having that reset is equally important to keep the balance in your life.
When you don't have the time for the prep and you need to search the aisles of the grocery store on the fly, you can make some great guilt-free choices that keep your budget in check.
Fruits and Vegetables
Apples
Baby carrots
Bananas
Broccoli
Canned fruit (no added sugar)
Cauliflower
Celery
Cherries
Frozen fruit (no added sugar)
Frozen/steamer bag veggies
Grapes
Lettuce/greens (the darker the better)
Oranges
Pineapple
Potatoes
Meat and Protein
Beans – black beans, pinto beans, etc
Chicken breast
Fish
Lean ground beef
Natural peanut butter
Sandwich meat (low sodium): turkey or low-fat ham
Tuna
Dairy
Cottage cheese
Eggs
Greek/light yogurt (watch sugar)
Light string cheese
Low fat milk (1%, skim, almond milk)
Grains
Brown rice
Fiber one/cereal bars
High fiber cereal (Cheerios, Raisin Bran, Mini Wheats)
Light popcorn
Whole grain crackers
Whole wheat bread
Whole wheat English muffins
Whole wheat pasta/spaghetti
Whole wheat tortillas
Snacks and Miscellaneous
Beef jerky (low sodium if possible)
Herbal tea
Hummus
Raw almonds/pistachios
String cheese
Water
When you're loading up your cart, just make sure you grab yourself a variety of items from each of the main food groups and you'll be good to go, even if you have to resort to truck stop or fast food for some of your meals.