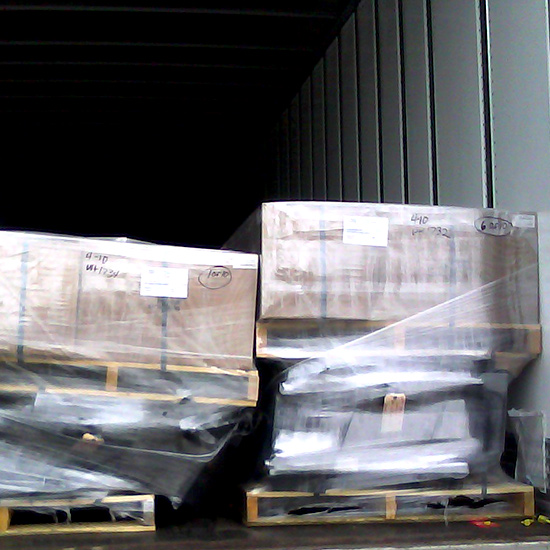 The Commercial Vehicle Safety Alliance's (CVSA) 30th annual International Roadcheck will take place June 6-8, 2017. Over a 72-hour period, CVSA-certified commercial motor vehicle inspectors in jurisdictions throughout North America will conduct inspections of commercial motor vehicles and their drivers.
Each year, International Roadcheck places special emphasis on a category of violations. This year's focus is cargo securement. While checking for compliance with safe cargo securement regulations is always part of roadside inspections, CVSA is highlighting cargo securement safety this year as a reminder of its importance to highway safety.
CVSA's Top 5 Load Securement Violations
Failure to prevent shifting or loss of load.
Failure to secure truck equipment like tarps or spare tires.
Damaged tie-downs
Insufficient tie-downs.
Loose tie-downs
What DOT Inspectors and You Should Check:
Make sure the load is safe and secure.
Check tail board security.
Verify end gates are secured in stake pockets.
Check both sides of the trailer to ensure cargo is protected from shifting or falling.
Verify that rear doors are securely closed.
Where the load is visible, check for proper blocking and bracing. It may be necessary to examine inside of trailer to assure that large objects are properly secured.
Check cargo securement devices for the proper number, size, and condition.
Check tie down anchor points for deformation and cracking.
Check Your Securement Materials
Before you use any ratchet mechanisms, binders, cam buckles, and cargo nets and straps you need to ensure that they are in good condition. The CVSA has the following Out-of-Service criteria for synthetic webbing straps:
Knot(s)
More than 25% of stitches separated.
Broken or damaged hardware.
Any repair or splice webbing.
Overt damaged webbing.
Severe abrasion cumulative for entire working depth of the strap.
Cuts/burns/holes exceeding the width of ¾ inch for 4" wide webbing, exceeding 5/8 inch for 3" wide webbing or 3/8 inch for 1 ¾ -inch or 2" webbing.
Defects through the webbing are additive across the width of the strap's face for its entire effective length.
International Roadcheck is the largest targeted enforcement program on commercial motor vehicles in the world, with nearly 17 trucks or buses inspected, on average, every minute in Canada, the United States, and Mexico during a 72-hour period. Since its inception, more than 1.5 million roadside inspections have been conducted during International Roadcheck campaigns.
Learn more about Cargo Securement with these helpful resources:
CVSA 2017 Caro Securement Flyer