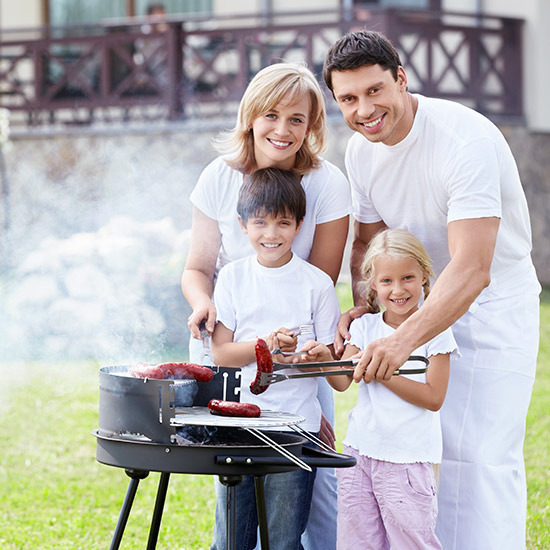 All work and no play makes drivers go CRAZY! There is always an abundance of things to do while your in for your days off, but making sure that you get in some quality time with family and friends should be a top priority. Leave the chores behind and get out to one of these great local events. You can invite a crowd without having to worry about the clean up afterward!
Dates: May 6, 2018
Location: Birchwood Ford 1300 Regent Ave
The Manitoba Mustang and Ford Association presents the All-Ford Spring Break-Out Show and Shine, 10:00 AM to 3:00 PM at Birchwood Ford. Enter or vehicle or just stop in to have a look at the entries.
Dates: May 24, 2018 – June 28, 2018 (Recurring weekly on Thursday) Location: FortWhyte Alive
Venture inside FortWhyte Alive's bison prairie for an up-close encounter you've got to see to believe. See North America's largest land mammal from just meters away, interacting in their natural habitat. These striking prairie beasts are stoic, hairy, and huge! Go on an adventure into our prairie past this summer, and leave knowing more about how bison have shaped Canada's history. To participate in this experience, register online.
Dates: May 13, 2018 – October 28, 2018 (Various Dates)
Location: Inkster Junction Station – 64099 Prairie Dog Trail
The Prairie Dog Central Railway is a short line railway owned and operated by The Vintage Locomotive Society Inc. (VLS) and it is one of the oldest, regularly scheduled operating locomotives in North America. There are tons of opportunities for fun with numerous special events, train charters, educational programs, and even the chance to become an engineer for the day!
Dates: May 27, 2018
Location: Assiniboine Park
Over 30 years ago, a group of volunteers got together to plan a fun and educational day for kids. Fast forward almost 32 years and the Teddy Bears' Picnic, presented by the Children's Hospital Foundation of Manitoba, has grown from seven tents to over 50 that provide a fun and free educational experience for the whole family. Join us for the 32nd Teddy Bears' Picnic Sunday, May 27th, 2018, and be a part of this Winnipeg tradition!
Dates: May 26, 2018
Location: Earl's Restaurant, Polo Park
Ride for Dad is a national awareness and fundraising event to fight prostate cancer. Telus Manitoba Motorcycle Ride for Dad is celebrating its 9th anniversary. Proceeds stay here in Manitoba for research and awareness initiatives for the prevention and treatment of Prostate Cancer.
Important May Dates to Remember
Goldeyes Exhibition Games – May 8th and 9th
Mother Day – May 13
Victoria Day – May 21