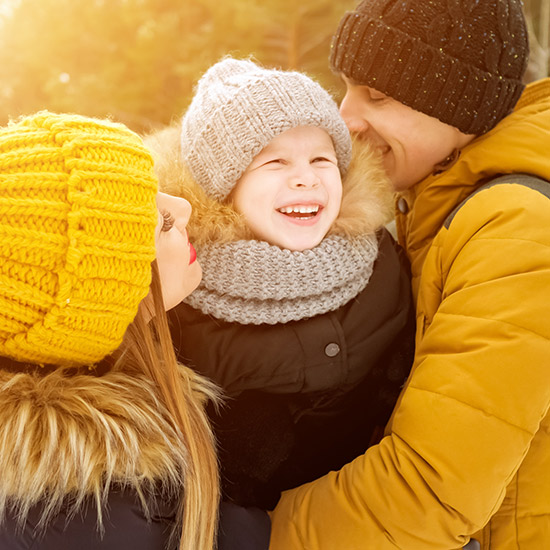 Family time is always important, especially near the holidays. This December, check out these family activities and events and get the most while your home with your family.
Dates: December 6, 7, 8, 14, 15, 21, 22, 26, 27, 28 & 29
Location: Manitoba Theatre for Young People, Winnipeg
Waking from hibernation, Frog and Toad plant gardens, swim, rake leaves, go sledding and learn life lessons along the way. Part vaudeville and part make-believe, A Year with Frog and Toad, follow two friends whose friendship endures throughout the seasons.
Dates: December 7 & 14
Location: Centre Culturel Franco-Manitobain, Winnipeg
Children can experience the magic of Christmas in an enchanting setting resembling the North Pole! Visit Santa's Village, where you will be greeted by Ms. Claus and the elves! See a live puppet show and make sure to snap a picture with Santa Caus himself!
Dates: December 8 & 15
Location: Dalnavert Museum, Winnipeg
Kids get up close to Victorian Christmas for this storytelling event. International storyteller Leigh-Anne Kehler is back for her 4th year, telling winter tales in the Dalnavert Museum heritage house parlour. Next to a real fir tree, kids will enjoy stories for the season in this engaging program tailored for a child's imagination.
Date: December 15
Location: Assiniboine Park & Zoo, Winnipeg
Enjoy breakfast with a view from the Tundra Grill as you look out over Journey to Churchill and the polar bears that call it home. You'll learn all about polar bears at an exclusive Zoo Chat with one of their animal care professionals!
Dates: December 26, 27 & 30
Location: FortWhyte Alive
Drop by FortWhyte Alive throughout the holiday season to get some fresh air with the whole family! Their games and activities are designed to get you and your family outdoors and make the most out of winter.
December 26 – Snowshoe Orienteering. Strap on the snowshoes and lead yourself on a fun adventure to find a set of orienteering clues. If you find all of the clues and solve them for the secret word and you will be rewarded with a prize!
December 27 – Voyageur Games & Snow Taffy. Burn off some of that holiday energy with a round of outdoor voyageur games, then head to the sod house to make your very own maple taffy on snow!
December 30 – Marshmallow Roast. After you have finished exploring the wilds of Winnipeg, warm up by the fire and enjoy a cozy fireside treat!