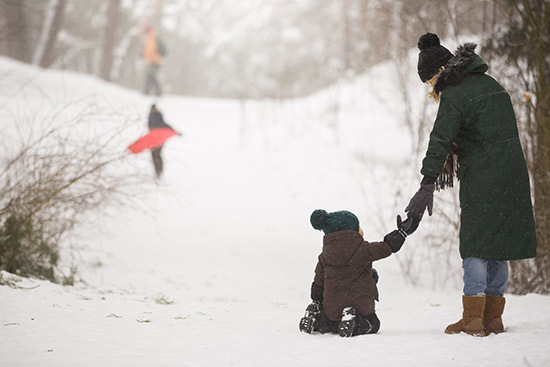 Manitoba has great activities for family. Check out a few things going on this month.
FISHING DERBY'S
If you ice fish then March is your month! There's ice fishing derby's on several weekends this month. We've found three of them below. You can make your own fishing tour and come home with some nice prizes.
Date: March 4, 2017
Location: Lac du Bonnet, MB
Join us for the 11th Annual Lac du Bonnet Ice Fishing Derby where size doesn't matter! With our hidden length and time derby, all you have to do is catch a fish for your chance to walk away with $10,000 cash. In fact, you don't even have to catch a fish at all to be able to win one of our amazing randomly drawn prizes.
Always fun and full of surprises, the Lac du Bonnet Ice Fishing Derby is a great way to get out and enjoy one of Manitoba's favorite winter pass times. Master Anglers, professional fishers, fishing enthusiasts, and families alike all have a great time out on the ice. Heck, with an average of 105 fish caught every year, we think it's safe to say that even the fish have fun at the Lac du Bonnet Ice Fishing Derby.
Dates: March 11, 2017
Location: Lake Wahtopanah
City: Rivers, MB
Rivers and Area Game & Fish Association hosts annual events and is supported by local businesses and community members.
Dates: March 18, 2017
Location: Porcupine Provincial Forest – Whitefish Lake
City: Swan River, MB
It will be held on Saturday, March 18th at Whitefish Lake in the Porcupine Mountains, Manitoba, Canada. In addition to the 1st place Grand Prize of $10,000 and the many other great prizes we are going to give away, there will also be twenty $100 cash prizes to 20 derby entrants as part of the celebration.
There are so many other things happening in our beautiful province you only have yourself to blame if you're bored in March.
Dates: March 24, 2017 – March 26, 2017 Recurring daily
Location: RBC Convention Centre Winnipeg
City: Winnipeg, MB
March 24th to 26th, 2017 at the RBC Convention Centre Winnipeg. With special guests and more!
Dates: October 15, 2016 – March 31, 2017 ( Recurring weekly on Wednesday, Thursday, Friday, Saturday )
Location: Manitoba Sports Hall of Fame & Museum
City: Winnipeg, MB
This isn't an event but it ends at the end of March. If you haven't yet, make a trip. 60 Years of Pro Hockey in Winnipeg celebrates an era that includes both the old Winnipeg Arena and the new MTS Centre. From the Winnipeg Warriors in the late 50s through the WHA Jets in the 70s, the entry into the NHL for the Jets 1.0 through the 80s and 90s, the Manitoba Moose in the IHL and AHL, the return of the NHL Jets 2.0 in 2011 and the return of the Moose back to Winnipeg. As we celebrate the Heritage Classic this season hockey fans both young and old will find treasures and memories in this fabulous exhibit presented by the Winnipeg Jets hockey club.
Holidays
St. Patrick's Day – March 17, Friday