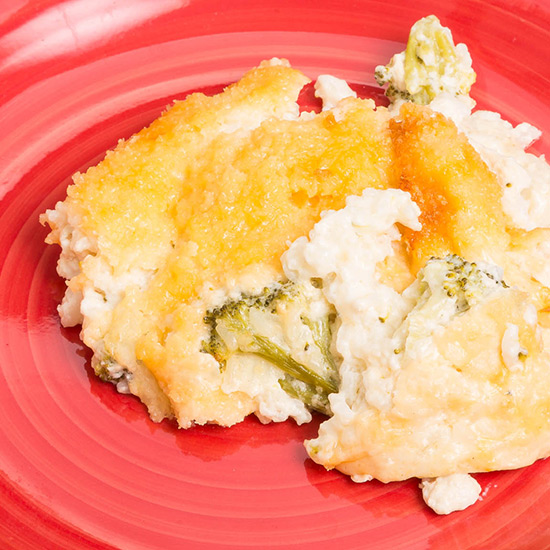 Eating healthier over the road can be as simple as prepping your own home cooked meals instead of eating at fast food chains and truck stops on a daily basis. Here's a quick meal that you can make ahead of time at home and take with you on the road. It will last in the fridge for up to three days but also freezes well.
INGREDIENTS:
2 cups water
2 cups uncooked instant rice
2 cans chunk chicken, drained
1  can condensed cream of mushroom soup
1 can condensed cream of chicken soup
1/4 cup butter
1 cup milk
1 (16 ounce) package frozen chopped broccoli
1 small white onion, chopped
1 pound processed cheese food
DIRECTIONS:
Preheat oven to 350 degrees F (175 degrees C).
In a medium saucepan, bring the water to a boil. Mix in the instant rice, cover, and remove from heat. Let stand 5 minutes.
In a 9×13 inch baking dish, mix the prepared rice, chicken, cream of mushroom soup, cream of chicken soup, butter, milk, broccoli, onion, and processed cheese.
Bake in the preheated oven for 30 to 35 minutes, or until cheese is melted. Stir halfway through cooking to help cheese melt evenly.