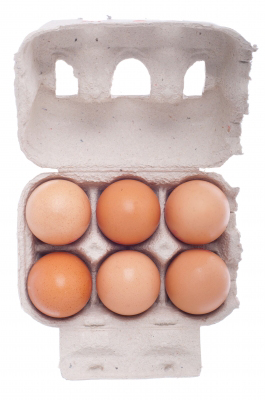 Save yourself some time and money in the mornings and make breakfast in the truck. All you need is a microwave and some eggs.
2 Minute Scrambled Eggs
Ingredients
 2 eggs
2 tablespoons milk
2 tablespoons shredded cheese
salt and pepper to taste
Directions
Spray a microwave safe dish with cooking spray.
Add eggs and milk and beat till blended.
Microwave on HIGH for 45 seconds; stir.
Microwave until eggs are almost set, 30 to 45 seconds longer.
Top with cheese and season with salt and pepper.
Sunny Side Up Eggs
Ingredients
Directions
Heat a microwave dish on high for 2 minutes.
Place 1/2 teaspoon butter into the hot dish.
Crack one egg into the dish.
Puncture the top of the yolk with a sharp knife so it doesn't explode during cooking.
Place the egg into the microwave and cook on high for 45 seconds. Continue to cook in 10- to 15-second increments if needed; otherwise, remove the egg from the microwave. Allow the egg to cool for a minute before serving.
Your Favorite Omelette
Ingredients
2 Eggs
2 Tablespoons of water
1 Teaspoon butter
1/3 to 1/2 cup of your favorite filling, such as shredded cheese, finely chopped ham, green onions, mushrooms
Salt and pepper to taste
Directions
Beat eggs, water, salt and pepper in small bowl until blended.
Microwave butter in 9-inch glass pie plate on high until melted, about 20 seconds. Coat the bottom of plate with the melted butter.
Pour egg mixture into hot pie plate. Cover with a second plate.
Microwave on high 1-1/2 to 1-3/4 minutes or until the top is thickened and no visible liquid egg remains.
Place filling on one half of the omelette then fold omelette in half with turner.
Cook for an additional 30 to 45 seconds to warm up the filling if you wish.
Follow us on Facebook & Twitter for updates, info, trucking pictures, and more!
Image courtesy of freedigitalphotos.net