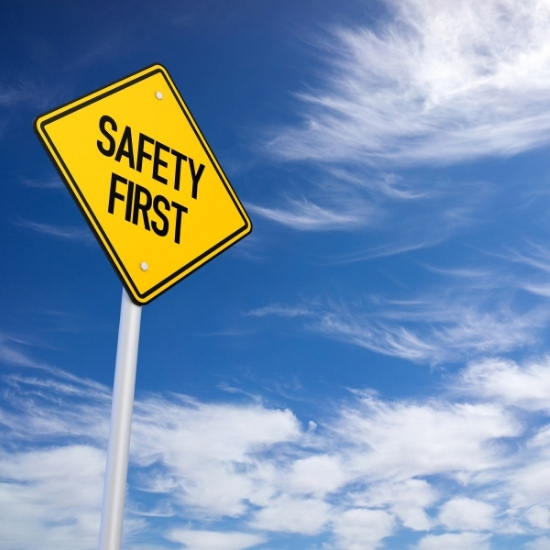 At the Len Dubois family, safety and compliance runs deep in our operations. From our drivers, dispatch, maintenance, safety to HR departments, every step of the way is a conscious effort of safety – it's a team effort engrained us.
So, Why are CSA Scores Important?
There's a reason why trucking companies' CSA scores are important. The Federal Motor Carrier Safety Administration (FMCSA) created the Compliance, Safety, Accountability (CSA) to collect and track data on transportation companies' compliance and safety.
CSA is a data-driven safety compliance and enforcement program designed to improve safety and prevent commercial motor vehicle (CMV) crashes, injuries, and fatalities. CSA consists of three core components; the Safety Measurement System (SMS), interventions, and a Safety Fitness Determination (SFD) rating system to determine the safety fitness of motor carriers.
For the driver, moving violations can, and most likely will, appear on your drivers abstract and, in turn, increase your license renewal fees and can affect your employment.
You may not realize it, but even one driver can seriously affect the entire fleet – not just you. When looking at the bigger picture, poor CSA scores become a big problem for the whole team.
When drivers are not in full compliance, that brings a major safety risk to the driver and other motorists. When a violation occurs, not only will the company be fined, but all violations negatively affect the company's safety score. In turn, this can lead to increased insurance rates, increased over-the-road inspections, and in severe circumstances – audits and intervention by regulators. It can also cause loss of business, reductions in rates and even the suspension of a company's ability to operate.
When you add this all up, it took one driver to hurt the company they work for and their fellow drivers, dispatch, maintenance, and the team as a whole. Loss of business means fewer runs for the fleet; reduction in rates means less pay for your fellow drivers; a suspension of a company's running authorities means loss of work for everyone in the company.
What are some of the most Common CSA Violations?
If we are being honest, most of the top CSA violations are ones that easily avoidable. These violations are easily correctable and should be noticed by the driver.
Logbook
Your logbook, well elogs, needs to be up-to-date to your last change of status at all times. Common logbook mistakes are
not up-to-date
missing information (form & manner violations)
14 or 16-hour rule violations
Completely fill out your elog, including BOL # or load description. Form and Manner violations drive safety managers crazy. It's easily avoidable by simply filling out your elog
Tire
Tread depth and unusual wares are common problems and major safety hazards. This is a problem that can usually be spotted before you leave the yard. Fleets should also have tire maintenance policies and procedures.
Lighting
Broken or non-functioning lights are some of the most common CSA violations and include broken or missing lights, reflectors, and reflector tape. Malfunctioning lights are easily seen by enforcement and can trigger a more thorough inspection of the vehicle and driver.
Ensure you're doing proper pre-trip and post-trip inspections. Frequent vehicle walk-around throughout the day when you stop will allow you to stay on top of the truck's condition. Carry extra fuses and light bulbs to avoid this safety violation easily.
Brakes
Brakes need to be inspected during your daily vehicle inspection. Drivers should be trained to know what to look for and qualified before they make any brake adjustments. Having properly working brakes is critical for safety. Brake problems should be reported to the safety department.
Medical Issues
Some jurisdictions require truckers to have medical exams and a valid medical certificate when they are driving. In Manitoba, this is included in your class 1 license, and MPI will notify drivers if and when an exam is required.
Check out the 2020 Blitzes Results
Take a look at the 2020 results for International Roadcheck, Operation Safe Driver Week, and Brake Safety Week to get more details about common CSA violations.