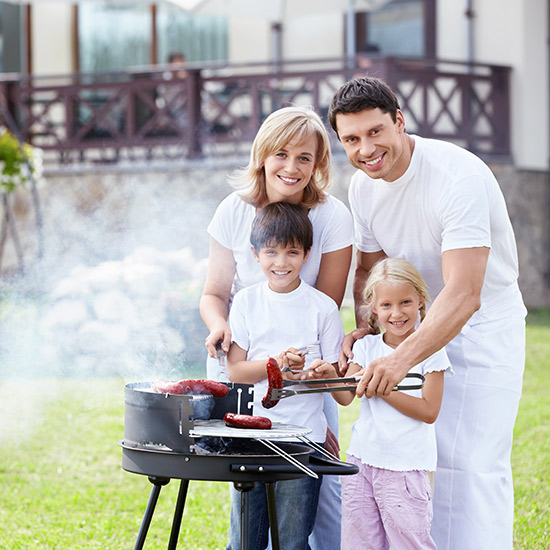 Trucking isn't traditionally thought of as family friendly, yet many drivers get into trucking because they can earn a pretty good living that provides well for their family. If you are a trucker with a spouse and kids, then you know exactly what we are saying.
How to Make Trucking Family Friendly
While trucking families do have to endure a certain amount of sacrifice, there are plenty of opportunities to make trucking family friendly; it just takes some planning and a little bit of work. Here are some tips to get you started:
#1 Schedule Your Family Time
It's not going to happen if you don't make time for it. Over the years, we have found that families that schedule their time together definitely spend more time together than those who don't. From the daily phone call or Skype to planning the big family get-together, schedule it and make it part of your routine.
#2 Establish a Division of Labour for Your Home-Time
When drivers get home, they are tired and need time to adjust from life over-the-road. One thing we have seen many families fall victim to is too much down-time for drivers during home-time. While it is essential to get in some much needed R&R, make sure that you are providing a chance for your spouse and children to join in on that time. Help lighten the load your family normally faces when you're gone by stepping in to take care of some of the chores and family responsibilities. This will free up some time for everyone to enjoy doing something together!
#3 Use Technology as Your Connection when you are Away
We probably all take for granted the technology at our fingertips. Drivers today have a much easier time staying connected to their families than drivers did as little as 15 years ago. Using our phones and computers to stay connected means that drivers can help with homework, watch their kids score the winning goal, be present during meals, play online video games, and so much more. Just make sure you have an excellent Data Plan, and you're good to go for just about anything.
#4 Don't Be Afraid to Book Time In
You can't guarantee that you'll be there for every important life event that happens, but you can make a reasonable effort by booking the time in that you need. If you are unwilling to miss your wife's birthday, or your daughter's first dance recital, or your son's first soccer game, book the time in. With enough notice, dispatch should be able to plan runs around your request, and you'll be able to plan for the disruption in pay.
#5 Pull for a Family Friendly Trucking Company
Working for a trucking company that values you and your family will go a long way to making your trucking career family friendly. Pulling for a company that can balance the fine line between earning a good living to support your family while providing solid home-time to spend with them means that you're with the right family-friendly company.
---
Growing up in a trucking family myself, I have always stressed and placed, importance on growing a trucking company that places a high priority on a healthy work/life balance. While the industry can sometimes through hurdles in the way, overall Len Dubois Trucking has been able to deliver on this promise.