Len Dubois Trucking is a family run trucking company located in Winnipeg, Manitoba that is dedicated to the health and well being of our fleet. Follow us on Facebook & Twitter for updates, info, trucking pictures, and more!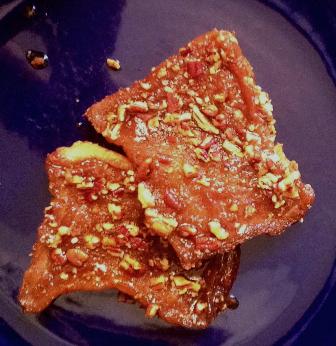 We all know that when driver's are away from home, they work hard to get the job done. Although we don't talk about it much, the wives back home work hard too. Next time you're in treat you wife and family to this easy to make Orange Pecan French Toast Recipe. If you really want to earn some extra bonus points with the wife, wake up early and get the kids to help prepare this amazing breakfast in bed.
Ingredients
1 cup packed brown sugar
1/3 cup butter, melted
2 Tablespoons light corn syrup
12 (3/4 inch thick) slices of French bread, White bread will work too
1 Teaspoon grated orange zest (optional)
1 cup fresh orange juice
1/2 cup milk
3 Tablespoons white sugar
1 Teaspoon ground cinnamon
1 Teaspoon Vanilla Extract
3 egg whites
2 eggs
1 Tablespoon confectioner's sugar for dusting (optional)
Directions
In a small bowl, stir together the brown sugar, melted butter and corn syrup. Pour into a greased 9×13 inch backing dish and spread evenly.
Sprinkle pecans over the sugar mixture.
Arrange the bread slices on top of the sugar and pecans so they are in a snug, single layer.
In a medium bowl, whisk together the orange zest, orange juice, milk, sugar, cinnamon, vanilla, egg whites, and eggs.
Pour this mixture over the bread, pressing on the bread to help absorb the liquid.
Cover and refrigerate for at least one hour, or over night. The longer you allow the mixture to sit, the more pronounced the flavour will become.
Preheat the oven to 350 degrees F. Allow the french toast to warm up slightly for about 20 minutes before putting it into the oven.
Bake for 30 to 40 minutes, until golden brown. Dust with confectioner's sugar before serving.