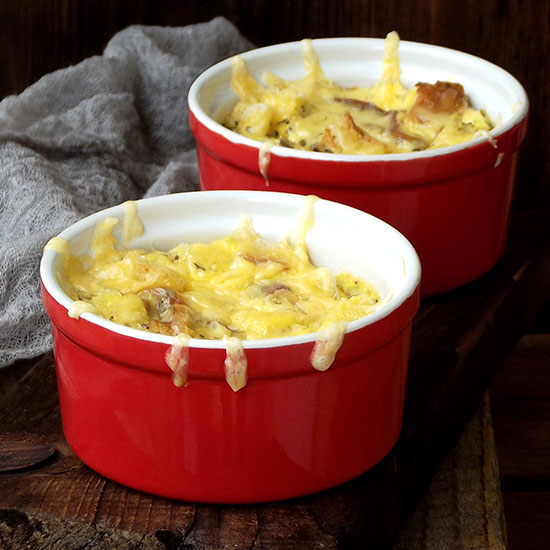 Last week we wrote about how much money drivers could save by cooking in the truck instead of eating out. A toaster oven can be a great addition to your truck cooking tools. Here's a simple breakfast dish you can put together in about 20 minutes.
INGREDIENTS:
The Basics
2 eggs
Cheese of your choice
All the Options:
Just like putting together your favourite omelet, these easy to bake eggs can include whatever ingredients you want!
Add your favourite veggies – tomato, peppers, mushrooms, spinach, etc.
Switch out the cheese to give your eggs a whole new flavour
Add in your favourite spices – paprika, cyan, salt and pepper, basil, etc.
DIRECTIONS:
Mix all your ingredients together in a ramekin cooking dish
Cook in the toaster oven at 375 for 15 minutes.
NOTES:
Depending on the strength and age of your toaster oven, you may want to cook at a higher temperature or set it to broil for an additional 5 minutes at the end of the 15 minute cook time.
A Ramekin dish is a small ceramic cookware dish that can be purchased at most dollar stores – if you can't find one big enough, divide your recipe into two.