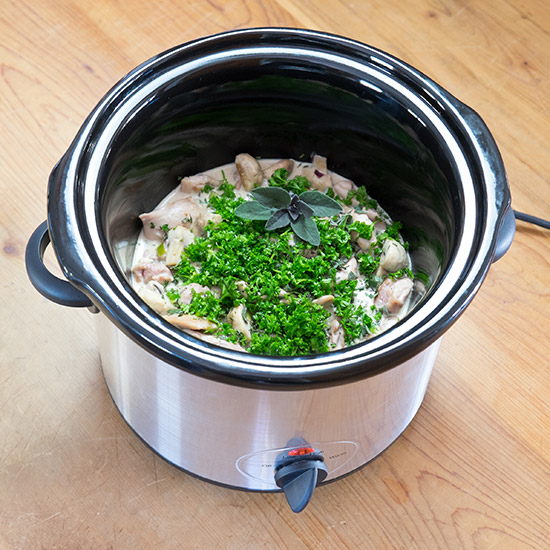 For over-the-road truck drivers, things like eating healthy, staying on budget for food and even finding a meal can be difficult. It's not good for your health or wallet to be eating out three times or choosing your next meal from a vending machine.
We know that not all of you have used a slow cooker before so we've put together some general information to get you started. Even if you've been using a crock pot for years, you may find some interesting tips here.
Tips for Using a Slow Cooker in the Truck
Use slow cooker liners to speed up the clean up because one thing you don't have in the truck is a kitchen sink. With the liners, all you have to do is remove them and toss them, wiping down the slow cooker to clean up any accidental mess.
Bungee cords are a must especially if you are cooking while driving. Use the bungee cords to secure the lid so that it doesn't fall off and rattle as you drive. Bungee cords can also help you secure the slow cooker itself to a shelf in the truck so it doesn't move around while you drive.
Cook on low as much as you can. The food experts say that most dishes really benefit from a slow, gentle heat to bring out the flavours. Plan your cook time to work with your schedule starting your meals in the morning with breakfast, or mid-day during your 30-minute break.
Cook a little extra so you have lunch too. Most drivers travel with a microwave, so you can kill two birds with one stone by planning ahead; that is if you're into leftovers.
Choose recipes that work with your schedule. You don't have time to stop every hour to add more ingredients to the crock pot, so choose recipes where most, if not all, of the ingredients, are added at the beginning.
Prep meals at home in freezer bags. Slow Cooker Freezer Meals are designed for busy people who are always on the go. Simply do all the prep work at home where you have all the tools you need and freeze them until you want to take them to the truck.
A slow cooker is a really inexpensive way to keep you eating healthy, keep your meals affordable and ensure that you can have a hot cooked meal every day. They are designed to do all the cooking for you; just set it up in the morning and leave it alone until it's time to eat.