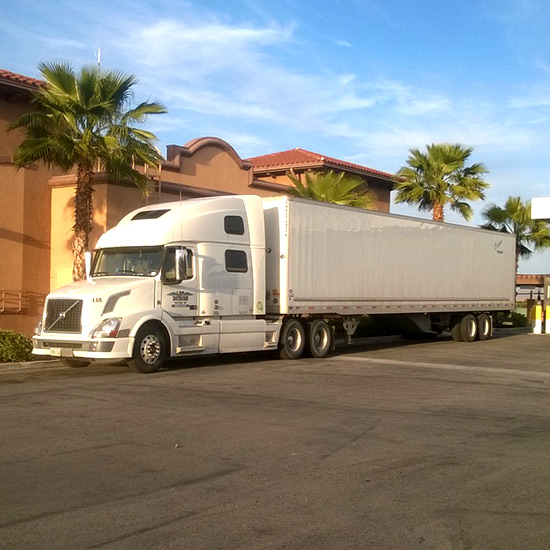 For those who don't know any different, a career in trucking can seem pretty easy. After all, all you do is drive a truck down the road and deliver things to people, right?
For those of us in the industry, we know what it's really all about. Companies demand a lot from their driving fleet, and there is so much more to life on the road than keeping it between the lines.
At Len Dubois Trucking, we pride ourselves on the close working relationships we have with our driving team and the commitment we have made to providing our fleet with a healthy work/home balance. Our management team understands that there is more to life than a pay cheque because most of them have been over the road themselves or have grown up in trucking families. At the same time, we understand the need to earn.
Our Company Drivers Earn a Better Living
Many of our company drivers choose to run 10,000 plus miles per month while still enjoying life outside of the truck. They do this by earning a better living with us:
Our Company Drivers receive:
A $0.40 per mile starting base mileage rate (the more experience you have, the more we pay)
Paid stops (first and last included),
Paid Border crossings,
Mileage and drop premiums on specialized runs,
Monthly mileage rewards and truck idling incentives and more!
Who We are Looking For
If you are a professional truck driver, who is committed to safety and compliance, quality customer service and strong work ethics you may be just the person we are looking for.
Successful candidates will have:
Twenty-one years of age or older
Minimum 2 years over the road U.S. experience
U.S. entry is a must
Clean drivers abstract and criminal record search
FAST approved
Professional attitude and appearance
Connect with Our Driver Recruiter Today
Do you have a question about working with Len Dubois Trucking? Contact our Driver Recruiter, he'll be more than happy to answer any of your questions. Please fill out the form below or feel free to contact John directly at 1-888-590-2760 ext. 309.