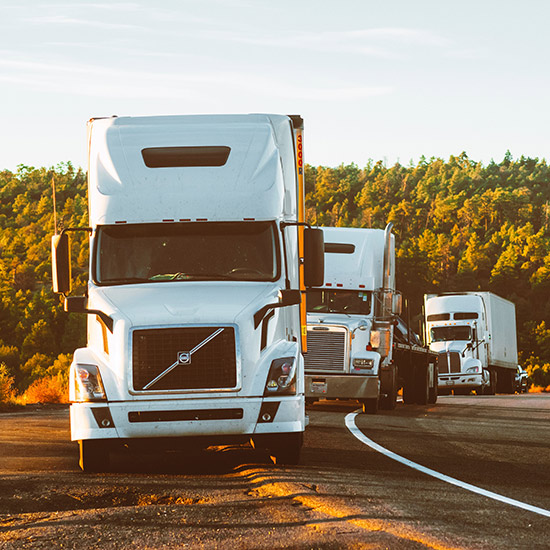 Trucking has recently received an image boost during the COVID-19 pandemic. Trucking and logistics are essential services. Much has been written about the risks truck drivers have taken on to keep our economy rolling.
Some people looking for a career change are looking at trucking. This isn't unusual. Trucking at every level has people from unique career backgrounds.
Truck Driving is Not a 9-5 Job
Trucking is a career with plenty of advancement opportunities.
Many consider the profession of a truck driver to be more of a lifestyle. Your first year on the road as a truck driver will be one of the hardest, as trucking success is all about experience. No trucking school can teach you how to be a truck driver. They can teach you how to operate the truck and make you aware of what the job is like, but living it is so much different.
Your first year is a time of adjustment to your new career/lifestyle. You'll learn how to deal with meeting tight deadlines while dealing with the unexpected. Your limits will be tested as will your patience. Don't get me wrong, it's an exciting and fulfilling job. It's never boring.
You can spend up to 300 days of the year over the road. That's the lifestyle part. 300 days focused on delivering safely. It's a challenge and it's stimulating. If problem-solving is your game, trucking has plenty. That's why long time truckers love it! It really does get into your bones.
To be honest, what will make or break you in your first year is your personality. The challenges you face are new to you and is part of the learning curve. If you can roll with the punches and learn from it – you'll be on a path to success. Every driver does a lot of learning on the job. And that learning never stops.
Sure, some challenges become routine once you've dealt with them before. That's why the job becomes more enjoyable as you get more experienced. But even the most experienced driver continues to learn as they have new experiences.
Trucking at times can be an adventure. At other times it can be exhausting and frustrating. You'll learn lots about Canada and the U.S by travelling to places you normally wouldn't have a chance to go to. You'll also meet some of the most interesting people you could ever meet. It's one of the most rewarding careers you'll ever consider getting into.