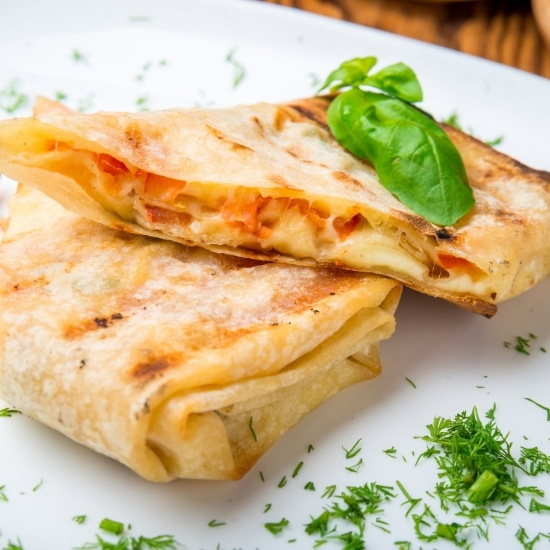 Don't skip breakfast! With this quick and easy recipe, you have no excuse to miss the most important meal of the day. And, if you plan ahead, you can even cut your time. Prepare ingredients at home, keep them refrigerated, and then cook them on your portable skillet.
INGREDIENTS
1 cup cubed fully cooked ham
1/3 cup chopped onion
1/3 cup chopped green pepper
2 tablespoons butter
3 large eggs, lightly beaten
1/2 cup shredded cheddar cheese
1/2 teaspoon seasoned salt
1/4 teaspoon pepper
2 pita bread (6 inches), halved and warmed
DIRECTIONS
In a large skillet, sauté the ham, onion, and green pepper in butter until tender. Add eggs; cook and stir over medium heat until eggs are almost set. Add the cheese, seasoned salt, and pepper. Cook and stir until eggs are completely set. Spoon into pita halves.