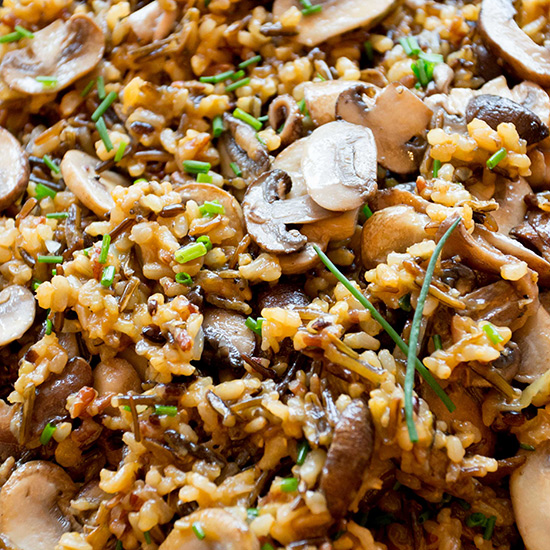 Wild rice is a wonderful side dish that compliments just about anything else you put on your plate – plus it's a great source of protein. Despite its cook times, wild rice has been gaining popularity over the years and with this simple crock pot recipe, you can just toss it together and forget about it until the timer goes off.
INGREDIENTS
1 1/2 cups uncooked wild rice
1 tablespoon butter or margarine, melted
1/2 teaspoon salt
1/4 teaspoon pepper
4 medium green onions, sliced (1/4 cup)
2 cans (14 ounces each) vegetable broth
1 can (4 ounces) sliced mushrooms, undrained
1/2 cup slivered almonds (optional)
1/3 cup dried cranberries
DIRECTIONS
In 2- to 3 1/2-quart slow cooker, mix all ingredients except almonds and cranberries.
Cover and cook on low heat setting 4 to 5 hours or until wild rice is tender.
In ungreased heavy skillet, cook almonds over medium-low heat 5 to 7 minutes, stirring frequently until browning begins, then stirring constantly until golden brown and fragrant; set aside.
Stir almonds and cranberries into rice mixture. Cover and cook on low heat setting 15 minutes.