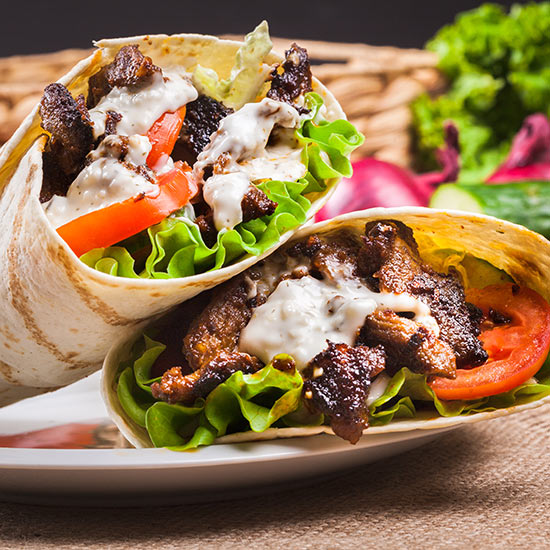 With the hot summer days quickly approaching it's a good idea to have a list of cold meals to eat when the thermometer is breaking. Wraps are a great lunch, even dinner, option for busy truck drivers on the go. Simply prep this one at home and package it to go. It's enough to make 4 meals and will last in the fridge for up to four days.
INGREDIENTS:
4 1/2 tsp Chilli Powder
2 tsp Dried Oregano Leaves
1 tsp Ground Cumin
1/4 tsp Salt
1 lb Beef Top Sirloin Steak, about 3/4-inch thick
8 Large Whole Grain Tortillas
3/4 cup Sour Cream
1 tbsp Horseradish
4 cups Shredded Lettuce
1 cup Chopped Tomato
DIRECTIONS:
In a small bowl, mix chilli powder, oregano, cumin and salt. Rub mixture on both sides of beef. Let stand 10 minutes at room temperature.
Set oven control to broil. Place beef on rack in broiler pan. Broil with top 3 to 4 inches from heat about 10 minutes for medium doneness, turning once, or until desired doneness.
Cut into 1/8-inch slices and package for the road.
In a small bowl, mix sour cream and horseradish and package for the road.
Chop up lettuce and cut tomatoes – toss in other fresh veggies if you want to and package each one in its own container to take on the road.
When you're ready to eat your wraps:
Warm tortillas as directed on package. You can warm the beef as well or eat it cold.
Spread 3 tablespoons horseradish mixture over each tortilla; top each with 1 cup of the lettuce and 1/4 cup of the tomato.
Top with beef. Wrap tortillas around filling.