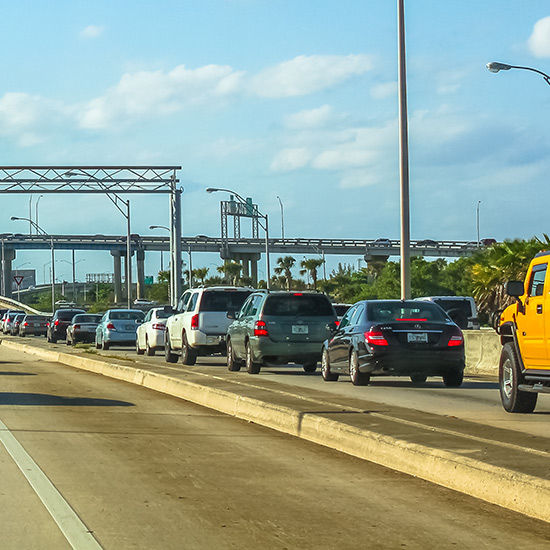 Schools out, Canada Day and Independence Day are just around the corner, and everyone is ready for summer! Starting this weekend, and spanning over the next two months, there is going to be increased traffic across North America as people head out to celebrate and families take to the highways for summer vacations and weekend camping trips.
Those of us who travel the highways on a daily basis are going to be met with increased traffic levels. As more cars, campers and RV's hit the roads the general stresses and frustrations of life on the road are going to spike, so too is the potential for accidents.
We are always talking about safety here. It is our number one priority. While we expect our drivers to be safe and compliant all the time, during the summer months, with peak traffic levels, it is important to be more vigilant.
Safety is on Us
Let's face it, we drive more than the average citizen. We are professional drivers. That is what places the onus on us. Our safe driving habits have stemmed from years of daily driving. As professionals, it is fair to say that we have a much better understanding of traffic flow, traffic rules, and safety on the roadways. The skills and education we have behind a wheel cannot compare to those of a teenager who has just received a license or to a middle-aged vacationer who drives his RV across the country once a year. As a professional driver, it is your responsibility to understand and recognize potential problems and risks before they happen.
Patience will be Your Best Friend this Summer
Frustrated, stressed, or angry drivers are more likely to be involved in an accident because these emotions and the physical symptoms that stem from them can lead to bad decisions. When you come across inexperienced drivers, remain patient and don't add to the situation. Aggressive driving, or even the appearance of being aggressive, will add fuel to the fire and make the already flustered, inexperience four-wheeler more nervous behind the wheel.