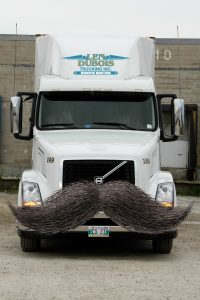 It's Movember, a yearly tradition that began in Australia with 30 "Mo's". Now with over 1 million yearly participants helping raise funds and spread awareness about Men's Health issues.
Some of the most easily diagnosed disorders in men are also some of the most ignored health conditions. Nearly 50% of men ages 18 to 50 do not see their doctor on a regular basis, stating that they are young and feel fine or that they are afraid of what may be found.
Many health conditions can be treated and even cured when found early, even before symptoms develop. If you notice something isn't feeling right, don't put it off and hope that it goes away, go to the doctor and get it checked out. Early detection is the most important factor in treating the big issues.
Going for regular check ups, and being honest with yourself when something isn't quite right will allow for early detection and treatment of illness and disease. Do you part this Movember and help spread the word about Men's Health Issues.
For more ways to get involved or to learn more about common health issues that affect men, visit Movember Canada.