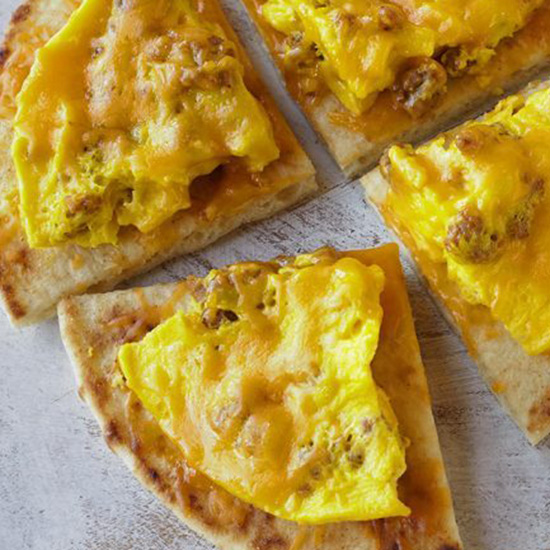 Enjoy this delicious microwavable breakfast to kick off your busy day in the perfect way.
INGREDIENTS
1 egg
1 tbsp milk
2 tbsp fully-cooked Italian or spicy breakfast sausage crumbles
1 flatbread (6-inch diameter)
2 tbsp shredded Italian cheese blend
DIRECTIONS
Coat 2-cup microwave-safe cereal bowl with cooking spray. Add egg and milk; Beat until blended. Add sausage.
Microwave on high for 30 seconds; push cooked edges toward the centre. Microwave until egg is almost set, about 15 to 45 seconds longer.
Cut egg into 4 or 5 pieces; arrange on flatbread. Top with cheese. Microwave for an additional 10 to 15 seconds to melt cheese.