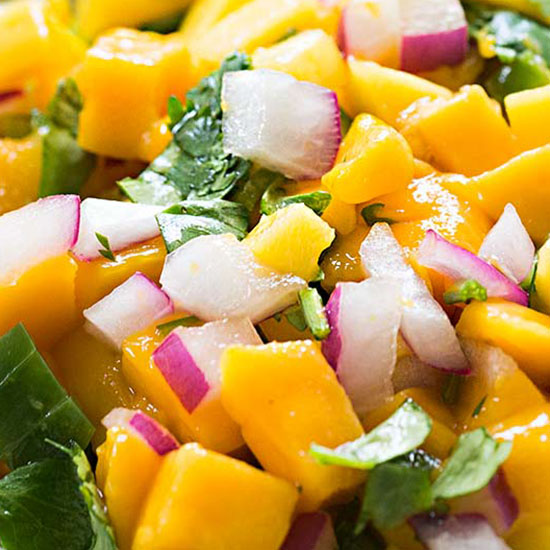 Mango Salsa is a quick and versatile recipe that can be eaten on its own, mixed together with fresh greens for a great salad, used to top cajun chicken or fish, or eaten with tortilla chips. Easy enough to make in the truck, or ahead of time at home, this recipe will last in the fridge for up to three days.
INGREDIENTS
1 mango, peeled and diced
1/2 cup peeled, diced cucumber
1 tablespoon finely chopped jalapeno
1/3 cup diced red onion
1 tablespoon lime juice
1/3 cup roughly chopped cilantro leaves
Salt and pepper
DIRECTIONS
Combine the mango, cucumber, jalapeno, red onion, lime juice and cilantro leaves and mix well.
Season with salt and pepper, to taste.
Get more great recipes ideas for truckers with Len Dubois Trucking.