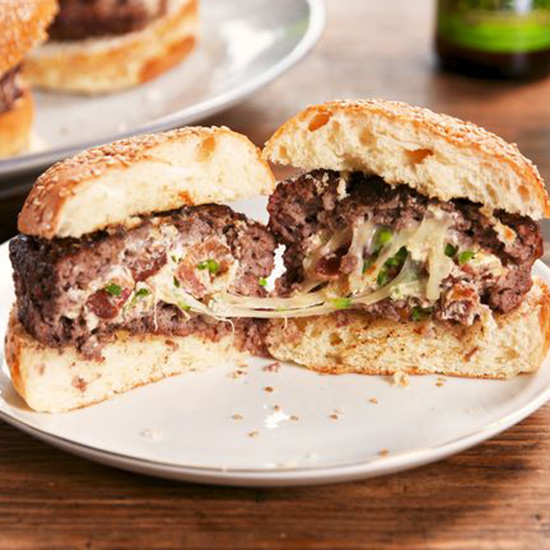 It's burger season! It's time to start firing up those grills and enjoy those tasty BBQ meals. Add a little spice to your burgers with this Jalapeno Burger recipe that's easy to prepare and cook. If you have a portable grill, you can cook up a storm while you're out on the road.
INGREDIENTS
4 oz. cream cheese, softened
1/2 cup shredded cheddar
1/2 cup shredded mozzarella
2 jalapeños, minced
Kosher salt
Freshly ground black pepper
6 slices bacon, cooked and chopped
1/2 tsp. chili powder
1 1/2 pound ground beef
4 burger buns
DIRECTIONS
Make the filling: In a medium bowl, mix together cream cheese, cheddar, mozzarella, and jalapeños. Season with salt and pepper, then fold in cooked bacon.
Form ground beef into 8 large, thin rounds (about ¼"). Spoon about ¼ cup of filling mixture onto one patty, then place a second patty on top. Pinch edges to seal burger and re-shape into a disc if necessary. Repeat with remaining patties and filling mixture.
Preheat grill to medium-high. Season burgers on both sides with chili powder, salt, and pepper. Place on grill and cook until cooked through to your liking, about 6 minutes per side for medium.
Sandwich with burger buns and serve immediately.