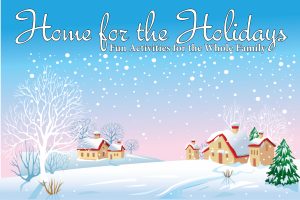 The holiday season can be pretty hectic with traditional dinners and parties with family and friends. If you're looking for some new traditions or just something different to do this year with your family there is no shortage of events around Winnipeg this holiday season. Here's what some of our drivers will be checking out while they're home for the holidays:
The Manitoba Museum is hosting National Geographic: Earth Explorers now through April 24, 2016. Take your family on a journey to the world's wildest places. This exhibit introduces visitors to the daring mean and women who go father than anyone else to discover new places. Explore 5 of Earth's eco-zones including polar regions, oceans, rain forests, mountains, caves and savannas. The exhibit offers tons of hands on activities for the whole family and, of course, stunning visuals that National Geographic is famous for.
Canad Inns Winter Wonderland is Manitoba's largest drive-thru light show and provides a brilliant presentation of over one million lights in 26 different theme areas. The Winter Wonderland is open daily until January 2nd.
The Children's Museum has two great events for families. On December 26th join in on the fun for the Boxing Day Building Extravaganza creating enormous structures with all the cardboard boxes that can be found. A family New Year's Eve event, Top Hats and Tiaras, will be taking place on December 31st. Dress up in formal clothes for an afternoon out on the town! This family-friendly event features tasty snacks, stunning feats of magic , souvenir family photos, musical entertainment, a ginger ale toast, and a festive balloon drop.
While you're there you'll want to visit the newest exhibit Eaton's Fairytale Vignettes on display now through January 3, 2016. This is a display of the last original Eaton's Fairytale Vignette Display from the ninth floor annex of the Eaton's downtown store. Visitors of all ages will be delighted by this piece of history, with fifteen fun fairytale vignettes that make up this classic favourite.