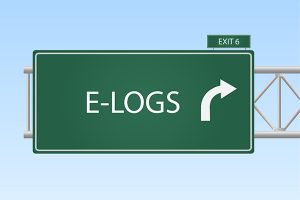 With the Electronic Logging Device mandate expecting publication this month, many drivers have a lot of questions. In an effort to help with the transition from paper logs to E-logs, Len Dubois Trucking will be entering a testing phase. During this time drivers in our fleet who have opted in to run E-log will be monitored closely in an attempt to help everyone with transition.
For now, here's what you need to know about ELD
Who will have to use ELDs?
If you are currently required to maintain a record of duty status log, you will have to use an ELD. This is an industry wide change.
When will the Switch from Paper Log to ELD become Mandatory?
With the FMCSA expecting to publish the final rule in December of 2015, trucking companies and drivers will have a two year window to make the switch from paper logs to E-logs. This means by December of 2017 the entire industry will be using the E-log system.
That being said, Len Dubois Trucking will be implementing the E-log system over the course of two years. Some of our drivers are already eager to get on the system, while others are hesitant. Don't panic. We will be providing our drivers with ample training to ease you into the switch. During our testing phase, a select number of our drivers have signed up to help answer all of our questions. If you have questions about how the E-logs are going to affect you, don't hesitate to contact John.
Will paper logs remain legal?
No, in most situations paper logs will not be enough to be in compliance with logging regulations once the two year window has ceased. This means that paper logs will no longer be legal as of December 2017.
As we progress through the ELD training process we'll share more information with the fleet and help alleviate any concerns you may have about making the switch. Remember, as always, we expect our driver to adhere to all Safety and Compliance regulations that are in place. This is not changing, we are simply changing the method in which your daily logs are recorded. We will make sure that every driver has ample training on the new system and, of course, John is always available to answer any of your questions.