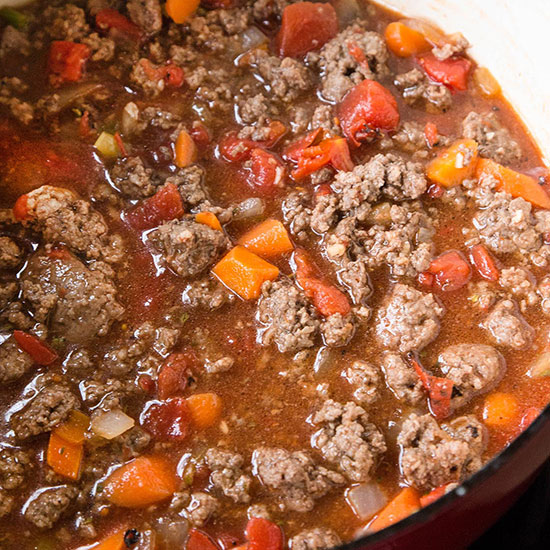 Hamburger soup is a great winter staple recipe. It freezes well, so you can make it at home and take it with you on the road.
INGREDIENTS
1 1/2 lbs ground beef
1 medium onion finely chopped
28 oz can of tomatoes
2 cups water
3 10 oz cans of consomme or beef broth
1 can tomato soup
4 chopped carrots
2 bay leafs
3 celery stalks, chopped
1 Tbsp parsley
2 tsp thyme
2 tsp garlic
dash of pepper
1/2 cup barley
DIRECTIONS:
Stove Top:
Brown meat and onions and then drain the fat.
Add everything else and simmer for a minimum of 2 hours on the stove.
Crock Pot:
Brown the meat and onions, then toss them in the slow cooker along with the rest of the ingredients.
Cook on low for 6-7 hours or on high for 3-4 hours.