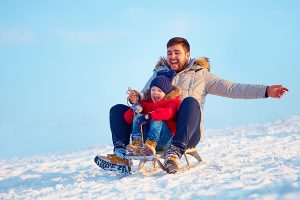 Family time is important, and let's face it, as a truck driver, you never really get enough of it. Spending time with family and staying in touch with friends needs to become a priority when you are home. Sometimes this is easier done by getting out and doing something together, as a larger group.
Interesting Events to Check Out
Dates: January 19, 2017 Location: Oak Hammock Marsh Interpretive Centre Times: 7:00 PM to 9:00 PM
Find out what 2017 will bring us in terms of astronomical events. Learn when to expect eclipses, meteor showers planetary alignments and other celestial events.
Dates: December 16, 2016 – February 28, 2017 Location: The Forks Market
The Arctic Glacier Winter Park could take a couple of days to explore. Enjoy the:
Canopy Skating Rink, leisure skating
Snowboard Fun Park
Festival Park Skating Rink, leisure skating and pick up hockey games
The Toboggan Hill, located behind the Inn at The Forks.
1 km of skating trails
Dates: October 15, 2016 – March 31, 2017 Location: Manitoba Sports Hall of Fame & Museum Times: 10:00 AM to 4:00 PM
60 Years of Pro Hockey in Winnipeg celebrates an era that includes both the old Winnipeg Arena and the new MTS Centre. Hockey fans will find treasures and memories in this fabulous exhibit presented by the Winnipeg Jets hockey club.
Monster Jam
Dates: January 28, 2017 – January 29, 2017 Location: MTS Centre Times: January 28 – 1:00 PM & 7:00 PM, January 29 – 1:00 PM
Monster Jam® is the most action-packed live event on four wheels where world-class drivers compete in front of capacity crowds in both monster truck racing and freestyle competitions.
 Holidays
There are no more officials holidays to observe this month, but if you're into celebrating some of the Bizarre and Wacky holidays that have been growing in popularity, you may be interested in checking out this list by Holiday Insights. If you're a proud Manitoban, you won't want to miss Winnie the Pooh day on January 18th.
These are just a few suggestions of things you could do with your family this month. Of course, there are many more to choose from, we just can't fit them all in. If you want to find out what is happening in Manitoba, check out the Travel Manitoba website which offers a much fuller list of things happening in January.