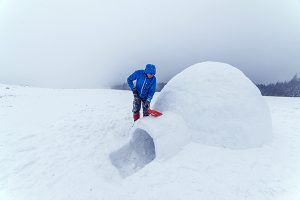 Winnipeg is always full of fun activities to do and events to check out. Here are a couple of interesting things happing in and around the city this month.
Interesting Events to Check Out
Assiniboine Park Conservancy Polar Bear Run
Dates: February 26, 2017 Location: Assiniboine Park & Zoo
If you're looking for a new adventure, check out the Polar Bear Run. Race, run, walk or skate in support of the Zoo's Polar Bear Rescue Team. Find out more about this event.
Dates: February 16, 2017 – February 19, 2017 Location: MTS Centre
Celebrate the most memorable Disney tales with all your favorite characters in Disney On Ice presents Passport to Adventure. Join Mickey Mouse, Minnie Mouse, Donald, Goofy and Daisy on a journey to the timeless worlds of Disney's The Lion King, The Little Mermaid, Peter Pan, and Disney's Frozen
Dates: February 17, 2017 – February 26, 2017 Location: Various Venues
Join in Western Canada's largest winter festival. Festival du Voyageur is the perfect venue to embrace a Manitoba winter while enjoying unique entertainment. The whole family will take pleasure in meeting Fort Gibraltar's historical characters, admiring snow sculptures created by artists from around the world, dancing and jigging to lively music, tasting delicious French-Canadian food and so much more.
Dates: February 25, 2017 Location: FortWhyte Alive
Ever wanted to build a real igloo? Wait no longer! Maple Leaf Survival will teach you how to construct the iconic Inuit snow shelter. It's hard, heavy, and sweaty work. You'll need a strong back, steady hands, and patience.
Holidays and Celebrations
February is full of holidays for the whole family to enjoy.
February is I Love to Read month, so crack a book open and read something new.
February 2 – Ground Hog Day – maybe the ground hog will be able to tell us what's up with this wacky weather.
February 5 – Super Bowl Sunday – Patriots Vs Falcons in Super Bowl LI – stop and watch the game, just make sure you don't deliver late on Monday morning.
February 14 – Valentine's Day – don't forget to tell that special person in your life that you love them – chocolates and flowers are also good.
February 20 – Louis Riel Day – enjoy some time with your family on this extended weekend and learn about the Métis people's culture, language, heritage, and ancestral homeland.