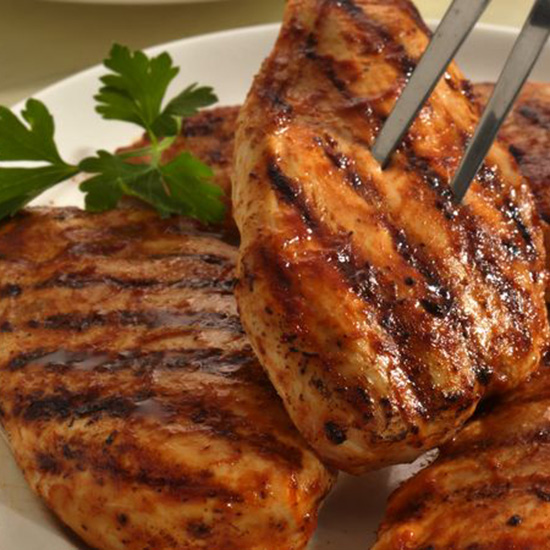 A portable BBQ can open up a wide variety of meal options for truck drivers. Small enough to fit inside the jump box, it is a great tool to take on the road with you. Get yourself a grill and try out this Grilled Chicken Teriyaki.
INGREDIENTS
4 skinless, boneless chicken breast halves
1 cup teriyaki sauce
1/4 cup lemon juice
2 teaspoons minced fresh garlic
2 teaspoons sesame oil
DIRECTIONS
Place chicken, teriyaki sauce, lemon juice, garlic, and sesame oil in a large resealable plastic bag. Seal bag, and shake to coat. Place in refrigerator for 24 hours, turning every so often.
Preheat grill for high heat.
Lightly oil the grill grate. Remove chicken from bag, discarding any remaining marinade.
Grill for 6 to 8 minutes each side, or until juices run clear when chicken is pierced with a fork.
This recipe makes 4 chicken breasts, so there is plenty of leftovers to heat up for lunch or dinner the next day.