I've got your attention now . . . don't I. So here's the deal The Dirty Donkey Mud Run is coming up on August 17 and Len Dubois is entering a team, "The Filthy Truckers"  to help fundraise for United Way.
Don't have a clue what the Dirty Donkey Mud Run is, check out this video clip from last years event.

To date Jason and Dev will be joined by Jeremy Derricks, Nyx Derricks (Jeremy's daughter) and Mel Davidson (Jason's sister). There is room on the team for more participants, so if you're going to be in town on Saturday August 17th you should join them.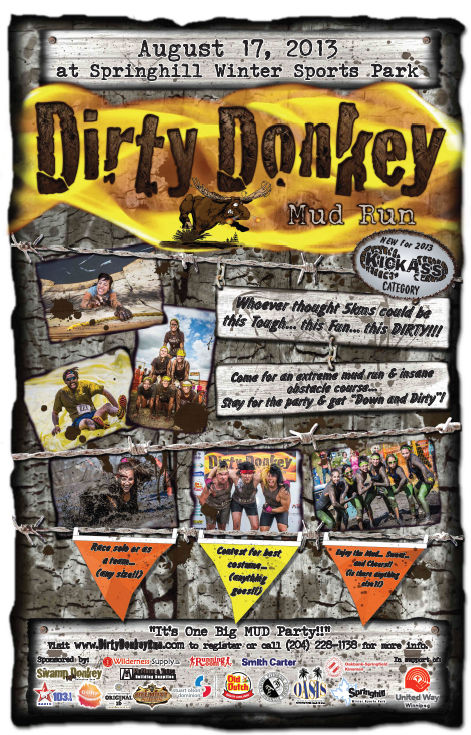 The Dirty Donkey Mud Run website boasts, "So you think your tough and done it all… Think you've seen it all… We'll you ain't seen a "Donkey" like this! The Dirty Donkey Mud Run will be the highlight of your summer… your year… maybe your life!!" and by the looks of the video I don't think they're wrong.
If you're not going to be in you can still support the team reach their fundraising goal of $400.00 by making a pledge at the office. I'm sure we've all seen Jeremy's trucking trip videos online, if you haven't you should check them out. He will be filming the event in all its muddy, slimy glory and the team has agreed to post and share the video if they can reach their fundraising goal. So don't forget to drop off a pledge at the office for this great cause.
For more information on the run visit the Dirty Donkey Mud Run website. Contact Jason or Dev for information on joining the team.