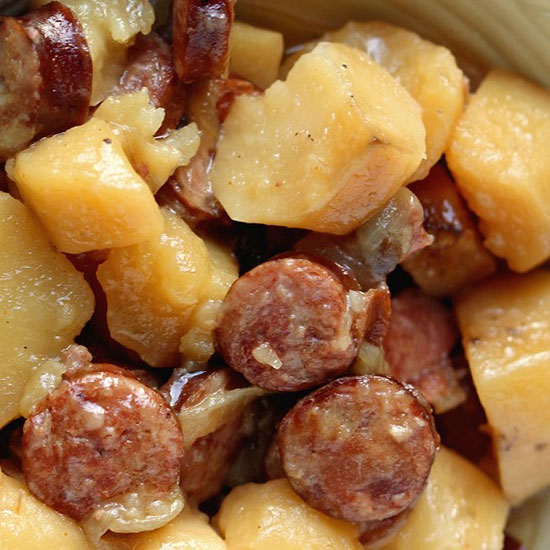 A mealtime favorite across many households in North America, that is quick and easy to make in the truck with a slow cooker.
INGREDIENTS:
1.5 lbs. smoked pork sausage, sliced
1 large onion, sliced
2.5 lbs medium russet potatoes, peeled and chopped
1 10 oz can cream of mushroom soup
¾ tsp creole seasoning
DIRECTIONS:
Place all ingredients in crockpot. Stir.
Cook on low for 7 to 8 hours.
Additional notes: Use a slow cooker liner for easy cleanup.
Check out more great recipes for truck drivers from the team at Len Dubois Trucking!