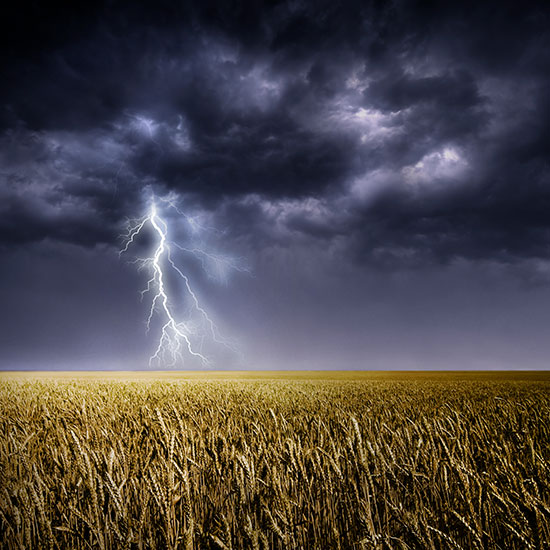 At Len Dubois Trucking, the safety of our drivers is always a top priority. Over the years we have written a series of articles on the different severe weather hazards that drivers face out on the road. While being a tough Canadian driver, ready to handle any winter storm that blows in your way, dealing with the variety of severe spring and summer weather conditions is unlike any blizzard you have come across.
Knowing the warning signs and dangers of these most common storms will help you better prepare for life on the road as the temperatures start to rise bringing with them a new wave of seasonal driving challenges.
Flash Floods: What Truckers Should Know – Flooding is common throughout many areas of the United States; there is no specific flood season,  but it is most common from spring to fall. Flash floods are the number one weather-related killer in the United States, with most of the fatalities happening because people try to drive through deadly waters rather than avoid them. During flash floods, the water's powerful force can easily overtake vehicles . . . Read More
Tornados: Do You Know the Warning Signs? – Tornados can happen anywhere anytime, although they do have their hot spots and are most common between March and June.  When it comes to tornadoes being prepared is more critical than any other natural event. This is because tornadoes can strike suddenly, sometimes with no warning at all . . . Read More
Safe Driving Practices during Tropical Storms and Hurricanes – With the 2017 Hurricane season being one of the most active in recorded history it's probably a good idea to learn a little bit more about them before the 2018 season starts in June and runs until the end of November. The risks are pretty obvious with hurricanes and tropical storms, devastating winds and water. If a tropical storm or hurricane is going to be in your path you will likely have a couple of days notice. Just stay out of the way . . . Read More
Severe Weather: Getting Through a Dust Storm – Again, this severe weather system can happen pretty much year round, however it is more common in the hot dry summer months. A dust storm usually arrives suddenly as an advancing wall of dust and debris which can be miles long and thousands of feet high. Needless to say, visibility is very quickly reduced to zero making driving conditions hazardous . . . Read More
Proper Trip Planning is More Important than Ever – Preparation is why truck drivers are professionals and the safest drivers on the road. Every trip should start with a plan and every day should begin with a plan. Proper trip planning saves a lot of headaches and is the difference between a smooth, profitable load and a nightmare  . . . Read More
Knowing what the severe weather hazards are and being able to identify them before they strike will go a long way in keeping you safe. Of course, the best practice to follow is to know when to shut down before you get yourself in trouble in the first place.