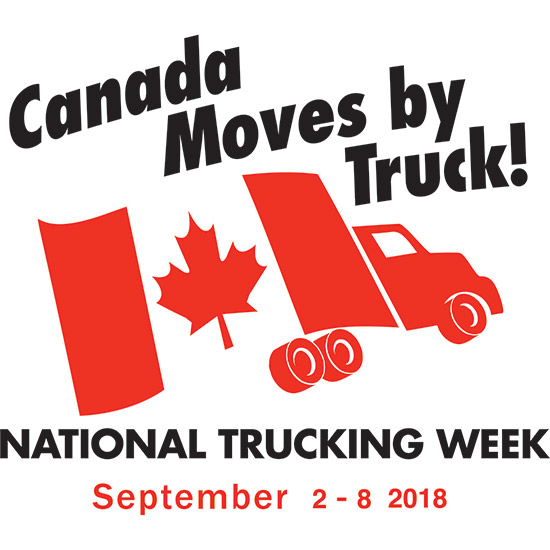 It's National Trucking Week, a week-long celebration to recognize the important contributions made by the over 400,000 men and women who keep our country's economy rolling and our store shelves stocked. Tons of associations will be out celebrating at truck stops and weigh stations across Canada and the U.S.
Events Coming to a Location Near You:
Trucking Associations and Industry partners will be celebrating across Canada at truck stops and weigh stations! Don't be surprised to find BBQ's, awesome gifts, prize draws and more as you stop for fuel and get pulled in for inspections. The celebration continues if you travel to the U.S. – National Truck Driver Appreciation Week starts in the south on September 9th and runs until the 15th!
The Manitoba Trucking Association is hosting a variety of events to celebrate trucking this week. Most notably are the Scale BBQ in Healingly (Thursday, September 7th from 10:00 a.m. to 3:00 p.m. and the Truck Pull in support of United Way Winnipeg (Friday, September 8th at Assiniboine Park from 5:00 p.m. to 8:00 p.m.)
How We're Celebrating
Closer to home, it's a week of random prize draws, BBQ's and appreciation for the Len Dubois Trucking Team. It is your hard work and dedication that help keep us going and growing strong.
Prizes, Prizes, and more Prizes – everyone has been entered for a chance to win some really great prizes this week. We will be doing 2 daily prize draws from Wednesday through to Friday.
Winners will be announced via Qualcomm, Facebook, and Twitter. Make sure you check your messages, you may just be a winner!
3 Grand Prizes are up for Grabs – in addition to all of our prize packages, everyone's name will be entered to win one of 3 $100 Visa Gift Cards.
Gifts for Everyone – check your bins when you can, as everyone in the fleet is getting a small token of our appreciation.
Company BBQ – stop by the office on Friday, September 8th between noon and 2:00 for our company BBQ. Jason will be cooking up some great pulled pork in the smoker; salads and other goodies are being ordered from Mrs. C's. We'll also be drawing for 10 more prize packages! The BBQ is open to all drivers and Len Dubois Trucking staff.