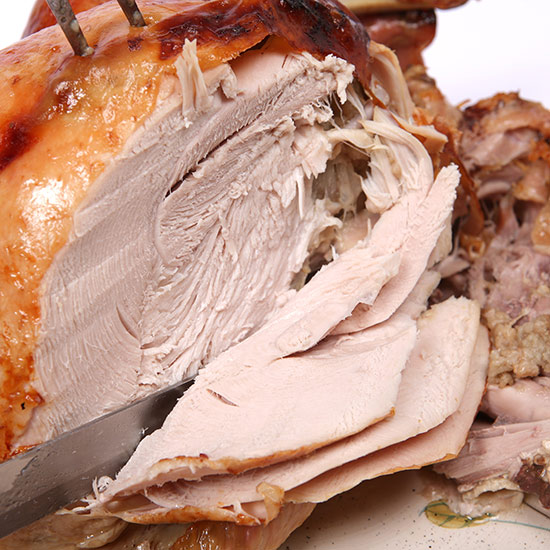 We all love our turkey dinners, but sometimes there are so many leftovers, that the very thought of eating even one more bite can drive us to madness. Here's the good news for truckers, leftover turkey freezes well, which can give you a great jump on planning your over-the-road meals. You can reheat turkey leftovers straight from frozen, which makes this a quick meal in the truck, or you can use the leftovers to create great new recipes that will have you fall in love with turkey all over again!
Use it or Lose it!
Leftover turkey will stay in the fridge for about 5 days. If you are not going to consume the leftovers within that time frame, toss meal-sized portions into freezer bags and freeze the leftovers for up to three months.
To use your frozen leftovers, defrost the turkey overnight in the fridge, or sprinkle some water over the top of the frozen turkey and microwave for 5 minutes to reheat.
There are thousands of recipes online that will help you create amazing new recipes using your leftovers. One of our favourites is Broccoli-Parmesan Turkey Soup, a great replacement for the traditional turkey soup so many of us are fond of.
Broccoli-Parmesan Turkey Soup
INGREDIENTS
2 lb. broccoli (about 2 heads)
2 tbsp. olive oil
2 cloves garlic, finely chopped
1 onion, finely chopped
Salt
Pepper
4 c. low-sodium chicken broth
3 c. baby spinach
1/2 c. grated Parmesan
1 tbsp. lemon zest
3 tbsp. lemon juice
2 c. shredded rotisserie chicken
DIRECTIONS
Cut tops of broccoli into small florets and thinly slice stems.
Heat olive oil in a large pot on medium, then add garlic and onion. Cook until sizzling, about 2 minutes.
Add broccoli stems, season with 1/2 teaspoon each salt and pepper, cover and cook 3 minutes.
Add florets and 1/2 cup water, cover immediately and steam until bright green, 3 to 6 minutes. Transfer half of the florets to bowl and set aside.
Add chicken broth and baby spinach and simmer 10 minutes.
Add grated Parmesan, lemon zest, and lemon juice, then puree with a blender.
Stir in shredded rotisserie chicken and reserved broccoli florets.