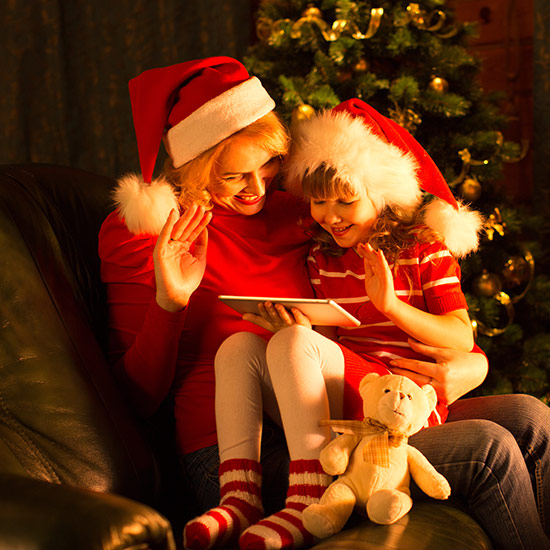 At Len Dubois Trucking we pride ourselves on doing everything possible to get our fleet home for Christmas but we know that not all drivers will make it home and that not all companies make this a priority.
While it would seem that most of the continent is taking time off, we all know that the trucking industry rarely stops moving. For some, being on the road on Christmas Day, or New Year's Eve isn't a big deal. In fact, those drivers help clear the way for others to be home.
We spoke with some drivers that we've known for years and asked them about their experiences with Christmas on the road, this is what they had to say:
"For me, it's just another day on the road," says Todd, a driver for fifteen years. "I don't have a large family so it's easy for me to be out here over the holidays; I choose to do it so that drivers with kids at home can be there. We still celebrate though and put together a big meal with the family and exchange gifts usually during the first week of January, after the craziness of the season is over."
Glen, a driver for five years had a bit of a different story to share with us,
"It was my second year of driving and I was supposed to be home on Christmas Eve, but my truck broke down near Burlington VT on December 21 as I was heading to my reload. Sitting on the side of the road, waiting for a tow truck, I had this growing feeling that I wasn't going to get home on time. As soon as the shop told me that they had to order parts; I knew I wouldn't make it home until at least the 29th; if I was lucky. Needless to say, my wife and kids were beyond disappointed. Video chat saved Christmas that year, and while I would have given anything to be there with my family, I was happy to have not missed it entirely and spent the better part of my day being swept around the house by my kids and family as we all enjoyed the holiday together."
While instances like Glen's happen rarely, we all know that breakdowns can happen at any time. If you find yourself in this situation, try to make the best of it.
"Driving over the holidays isn't all that bad," recounts David a driver of eleven years. "It's a bit strange because it's quiet out there. Finding parking is a breeze, there are no line ups at the fuel pumps, you don't have to wait for a shower. I've been out for 5 or 6 Christmases and always manage to find a truck stop that is serving a Christmas feast with all the trimmings. Some truck stops even offer extra points during a fill-up or an extra shower.
If you find yourself over the road this Christmas, by choice or not, try to find the good in the situation. Video chat with your family at home, head into a truck stop and enjoy the holiday spirit with others, and of course, enjoy the wonderful holiday meals that are being prepared.